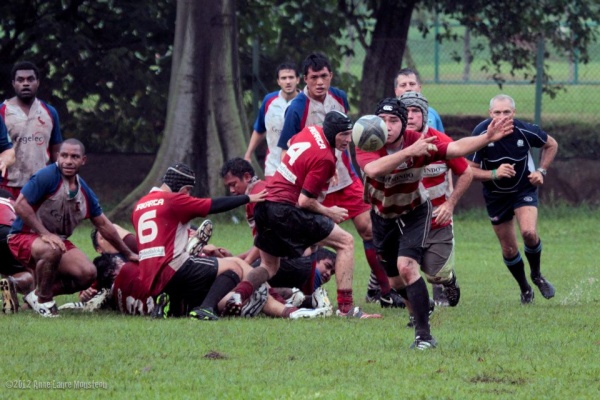 Learning about a new sport can be daunting for players, coaches and spectators alike, but help is at hand with 'A Beginner's Guide to Rugby Union' that has been created by the International Rugby Board.
The brainchild of former IRB Chief Executive Mike Miller, the Beginner's Guide is specifically targeted at new players, coaches, parents and spectators who know nothing or very little about the Game of Rugby.
The Guide is currently available in six languages – English, French, Spanish, Chinese, Russian and Portuguese – and will shortly become the first IRB resource to be published in Hindi. Further Guides in Italian and Japanese will follow.
"The Guide provides beginners with an explanation of Rugby's history, ethos, some key elements of the Game, what the various positions do and the physical and technical skills they require," explained IRB Training Manager Mark Harrington.
"It also gives a brief explanation of refereeing and why the whistle blew, as well as directing them to some other resources, advising how to join a club and more.
"We would ask that our Member Unions distribute this Beginner's Guide as widely as possible and also place it on their own websites to ensure it reaches as many people as possible."
Following the completion of this project, the next thing on the agenda will be the production of a new Law book in seven languages following the IRB Council's decision on which, if any, of the Experimental Law Variations will be adopted into Law.
"There will also be a new Laws education website with video, online questions and more … basically the Law book in images with a self-test capacity," added Harrington.
Click on the link below to download the Beginner's Guide in your preferred language:
http://www.irb.com/newsmedia/news/newsid=2030335.html
For a copy in Bahasa Indonesia please see the Related Document – Buku Panduan Rugby.