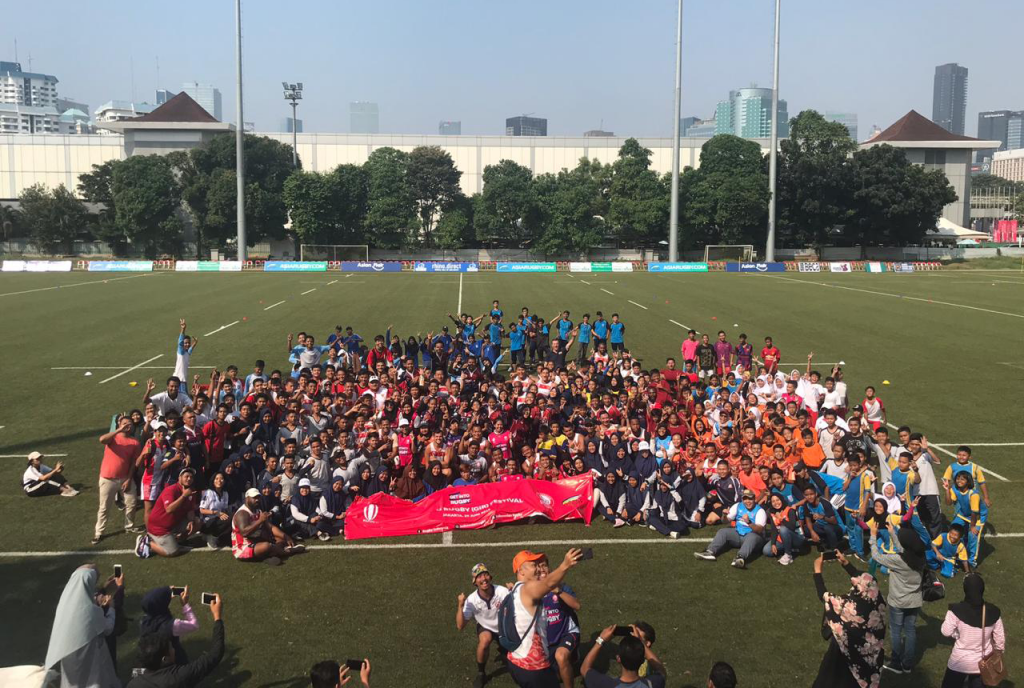 As part of the Asian Rugby Championship Division 3 East-South held recently in Jakarta, Get Into Rugby activities were also carried out to continue the positive momentum that has been happening in recent years.
To begin with, a national GIR Conference which was held on Thursday the 27th and Friday the 28th of June 2019 that saw ten GIR coordinators participate from various PRUI provinces throughout Indonesia. The event was directly conducted by Ben Van Rooyen from Asia Rugby was intended not only to improve and sharpen the abilities of the coordinators, but also to ensure that they can convey Rugby values ​​when doing GIR benefits later on in their own provinces.
"GIR activities should not only be conducted by the trainers and coordinators, but they are also expected to be able to invite sports teachers, parents and of course the children to participate in all aspects of Rugby," said Ben. "That's the best way Rugby values are conveyed."
The coordinators who completed their activities then immediately had the opportunity to practice their knowledge through a GIR Festival held before the last game of the Division 3 Championship on Saturday 29th of June 2019.
More than 500 male and female participants from various elementary and secondary schools from tehh greater Jakarta area gathered at the GBK Rugby Field and participated in all the fun activities, learning about and also improving their Rugby knowledge. The coordinators were very keen to help participants learn about Rugby and all activities were interspersed with laughter and folly.
The participants also had the opportunity to meet with the Rhinos Rugby XVs National Team players who came along to support the event and also share some of their Rugby knowledge. Many participants asked to take pictures with Rhinos players then stayed on the sidelines to support their national side in the match against India. Indonesia continues to strive to increase the number of GIR participants every year with the hope that the GIR concept of TRY, PLAY, STAY will continue to increase the number of players thereby nurturing and growing the number of quality players in the future.