By: Angga Wirastomo & Fikri Al Azhar
Indonesian National Rugby 7s Men and Women team are ready to compete in the South East Asian (SEA) 7s tournament, which will take place in Singapore from 15 to 16 April 2016. The tournament is a joint program by World Rugby and Asian Rugby, where the 8th leg of HSBC World Rugby Sevens Series taking place on the 16and 17th April.
There are 8 team in the Men's competition and 6 in the Women's, all coming from South East Asia. The 8-team men's competition will feature host Singapore (2 teams), Indonesia, Laos, Thailand, Brunei, Philippines and Malaysia. Pool A will have Philippines, Malaysia and Singapore A while Indonesia will be in Pool B with Brunei, Laos and Singapore B. In the Women's draw, Indonesia is in the Pool A with Malaysia and Philippines, while Laos, Singapore and Thailand in Pool B.
The men's qualifying matches will take place on 15 April 2016 from 12 o'clock local time in Yio Chu Kang Stadium. The final will be played the next day at the iconic Singapore National Stadium on Day One of the HSBC World Rugby Singapore Sevens. Meanwhile, the women's group stage matches will start at 11:00 and top 2 teams will face each other in the semi-finals in the afternoon, before the final game the next day.
In Southeast Asia, Philippines is considered as the strongest in the men's side, having successfully won Gold medal at the 2015 SEA Games while Malaysia and Singapore came second and third. In the SEA Games for women's, Thailand came first, followed by Singapore and the Philippines.
Indonesian Men's team Captain, Didikus Ria believe that Indonesia can secure some win and make his nation proud. It is challenging to finally compete with the South East Asian Countries but the team had learned and gain experience at Asian Development Sevens Tournament earlier this year at Chennai, India. It is probably not impossible to reach the second position in their pool and then compete in the playoffs later.
Meanwhile Indonesian's Women's team Captain, Pipit Lestari is hoping to secure the first win for the team. The team have a lot of young players but they believe they will do their best in this tournament.
Indonesia 7s Men: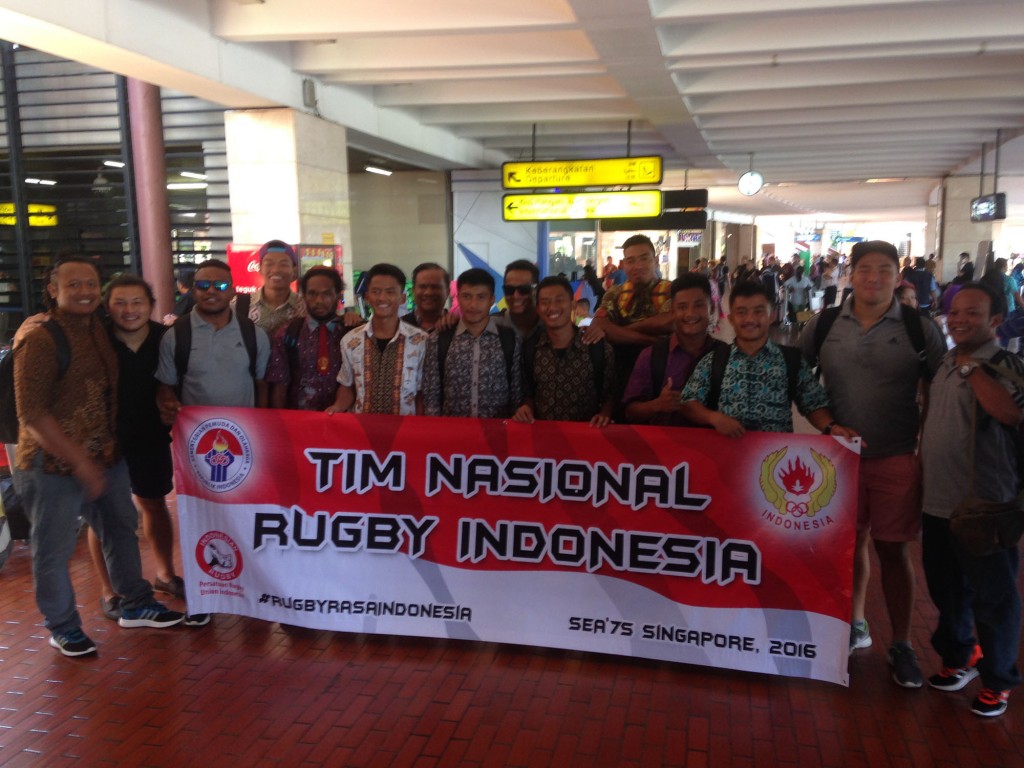 Coach : Iswahyudi
M. Rifaldy,
Tri Aji Utomo,
Andre Fiksi Gumilang
Muhammad Yacob
Yohannes Musiuran Nema
Daniel Nugroho
Steve Haurissa
Didikus Ria (C)
Ricardo Bano
Buldan Muhammad Abdurrohman
Lawrence Konyaki (VC)
Nanda Septian Olowan
Indonesia 7s Women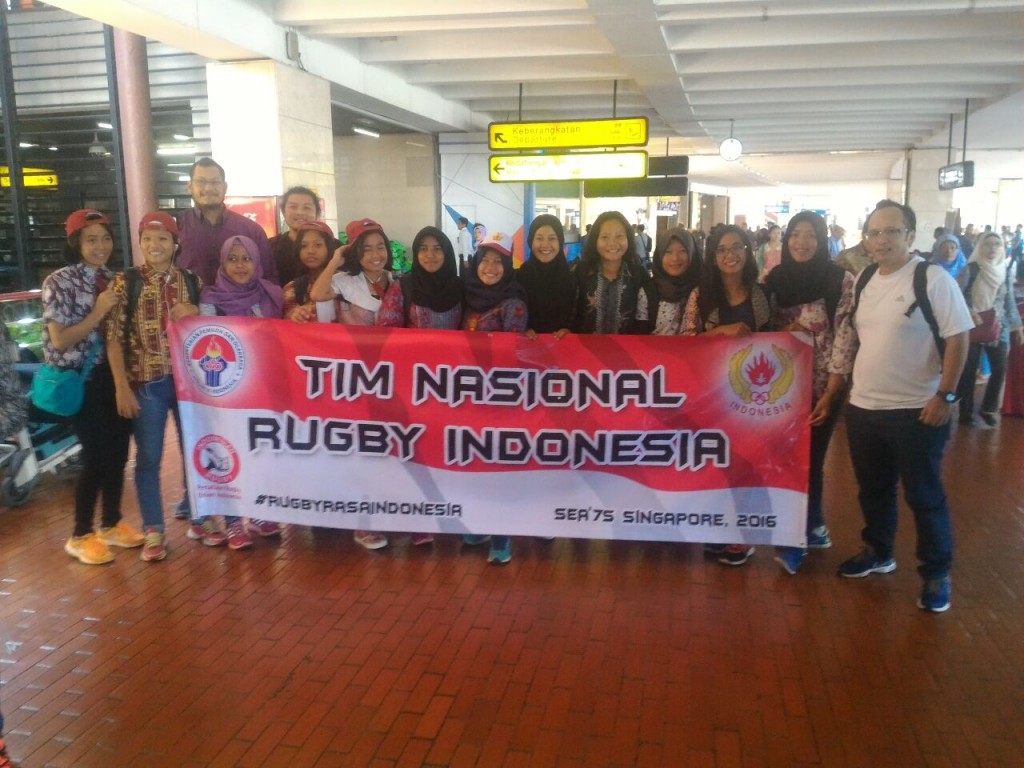 Coach : Tito Vau
Tamanah
Vivi Anggraini Subu
Pipit Ayu Lestari (C)
Tria Yuliani
Annisa Intan Rigita
Fanny Givilla Gara Sati (VC)
Indah Arfiani
Wardhana Nurul Fajrin
Yesi Okta Sari
Putri Emrianti
Eunike Angelina
Augustina Leha.