After previously doing Rugby introduction in schools located not far from UNY, on Wednesday, July 19, 2017, Rugby UNY introduced rugby in Panggang 2 Gunungkidul elementary school. Panggang 2 elementary school itself is located on the border between Bantul regency and Gunungkidul regency which can be reached for one and a half hour trip from UNY with motorcycle.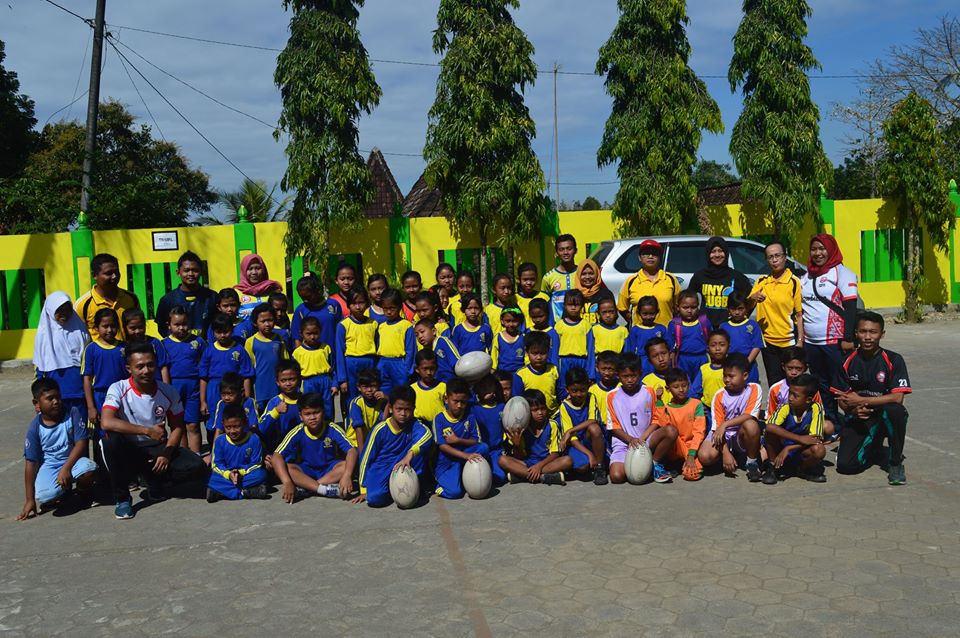 This activity is one of commitments from Rugby UNY to develop Rugby in Yogyakarta.

"We will continue to introduce Rugby to schools in Yogyakarta, even in remote areas. Hopefully Rugby can be popular in the community and change the mindset of peoples' thought that rugby is brutal." said Febri Sulistya, member of Rugby UNY.
Wilian Dalton, physical education teacher at Panggang 2 elementary school, said that he really appreciated the introduction activities conducted by Rugby UNY.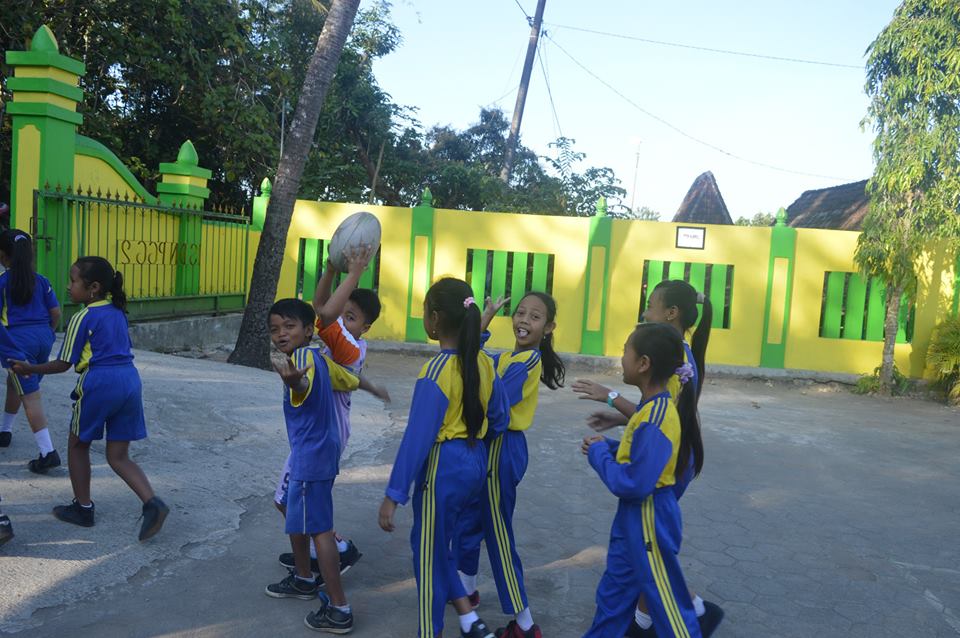 "The school welcomes this Rugby introduction programs. Even for today we invite all teachers in the school to come down to the field and learn how to play Rugby with the students" he said.
Wilian who has been nine years teaching at Panggang 2 elementary school hopes that the Persatuan Rugby Union Indonesia (PRUI) will go to the regions to held a workshop about Rugby for teachers like himself.
"Rugby's introduction to schools should be continued. But it would be more effective if Persatuan Rugby Union Indonesia (PRUI) organizes a workshop or Rugby training for teachers like us, so that later we could teach it in our own school. "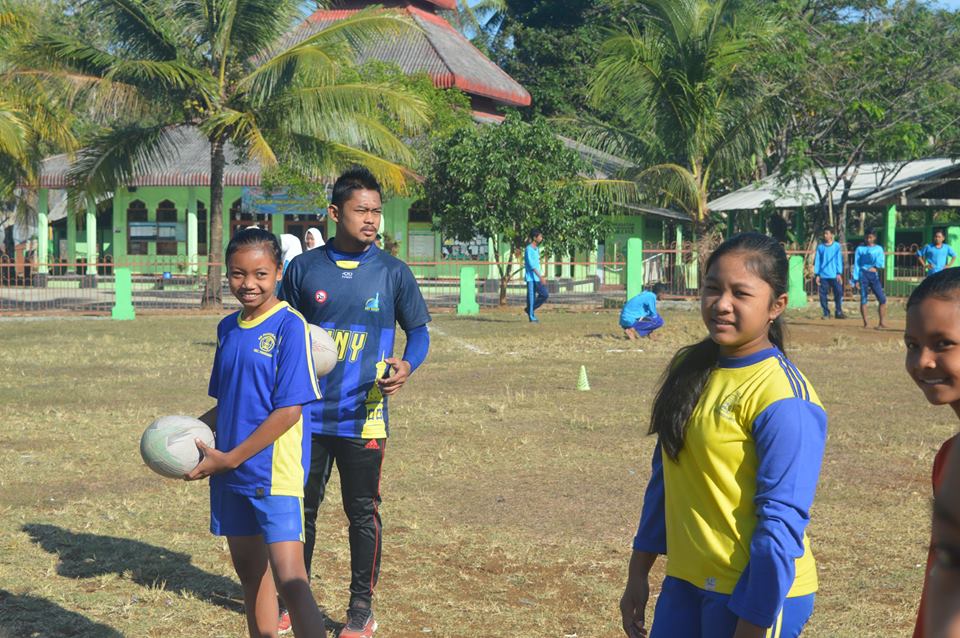 "Rugby is a very potential sport to be developed and achieve. It's a pity if the opportunities are not being put to good use, "he added.
As mentioned earlier, this activity was attended by all students of Panggang 2 elementary school which counted more than 50 students and 8 teachers. At the end of this activity a photo was taken together and continued signing of a MOU between Panggang 2 elementary school and Rugby UNY about Rugby development plan in the school in the future.
"We hope that our efforts will always get support from PRUI and can be done in other areas" Febri said.