PRUI DKI is actively running "Get Into Rugby" program into several schools ranging from elementary – junior high & high school / vocational school. Until September 2017, the introduction of Rugby in Jakarta has reached a new record by 1,747 participants from schools and universities in Jakarta.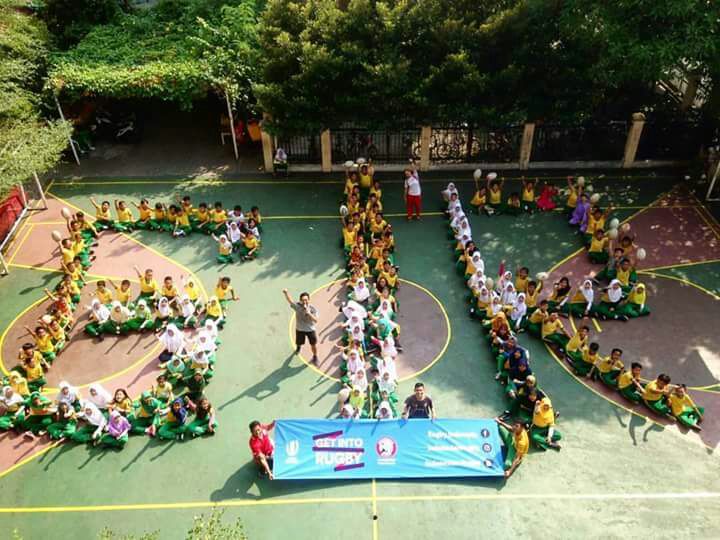 The coach team led by the students of Universitas Negeri Jakarta (UNJ), who are already have World Rugby Coaching Level 1 and Get Into Rugby certificate that they got from World Rugby course in April 2017.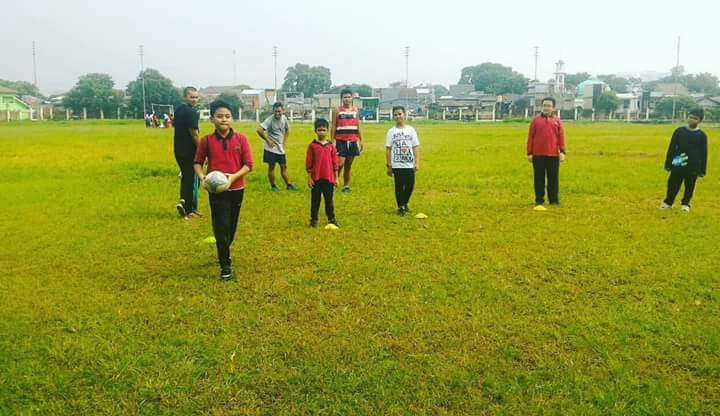 A special strategy has been implemented by PRUI DKI Jakarta to offer this rugby program to public and private schools located in DKI Jakarta. This is supported by the number of UNJ alumni who became teachers in schools and eager to have Rugby program in their schools.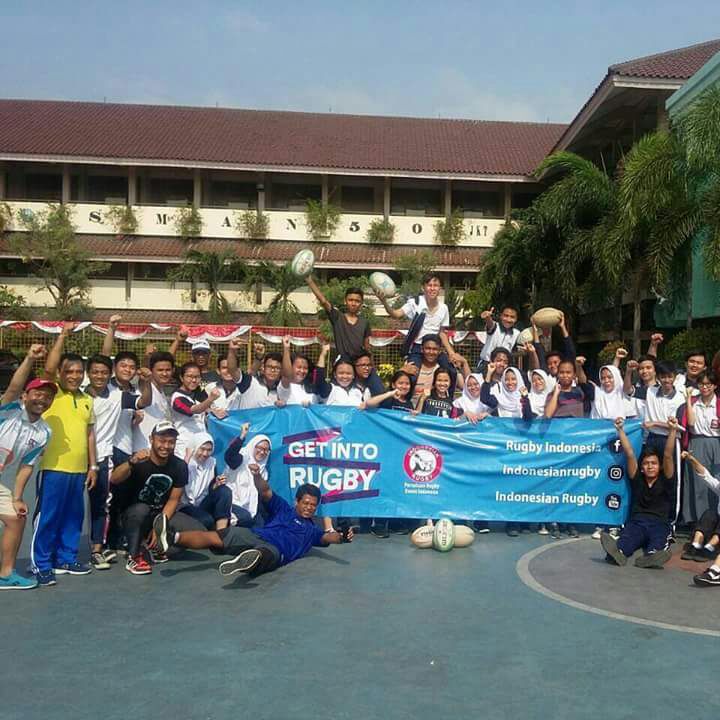 Teachers and Principals are very happy and supportive to welcome this program because they feel the spirit and values ​​of Rugby are very positive for the students they have. These positive activities can help develop the character of students and the soul of their sportsmanship. Schools that have been visited by PRUI DKI Jakarta are:
SD Islam At-Taubah
2. SD Negeri Pegangsaan Timur
3. SD Negeri 14 Sumur Batu
4. SD Negeri Gondangdia
5. SD Negeri Menteng Atas 04
6. SMPIT Auliya Bintaro
7. SMP Negeri 62 Jakarta
8. School of Nature
9. School cikal Amri
10. SMA Donbsoco ISI
11. SMA Negeri 50 Jakarta
12. Wijaya Kusuma School Jakarta
13. Budhi Warman Foundation
14. Darunnajah Foundation


15. State University of Jakarta
With the figure of 1,747 participants until this September, PRUI Jakarta is very optimistic that more schools will be visited and the target for 2018 is to reach 10,000 participants. Interested to be visited by PRUI DKI Jakarta? Contact us aj jakarta@rugbyindonesia.or.id and we will send our coaching team to your school. (David Afriansyah)