News from blokbojonegoro.com
Together with Persatuan Rugby Union Indonesia (PRUI), Bojonegoro district union officials distributed takjil (fast breaking snack) in a busy street of Bojonegoro City, East Java, on Saturday (20/10/2017). The activity is under Bojonegoro School Fun Rugby campaign.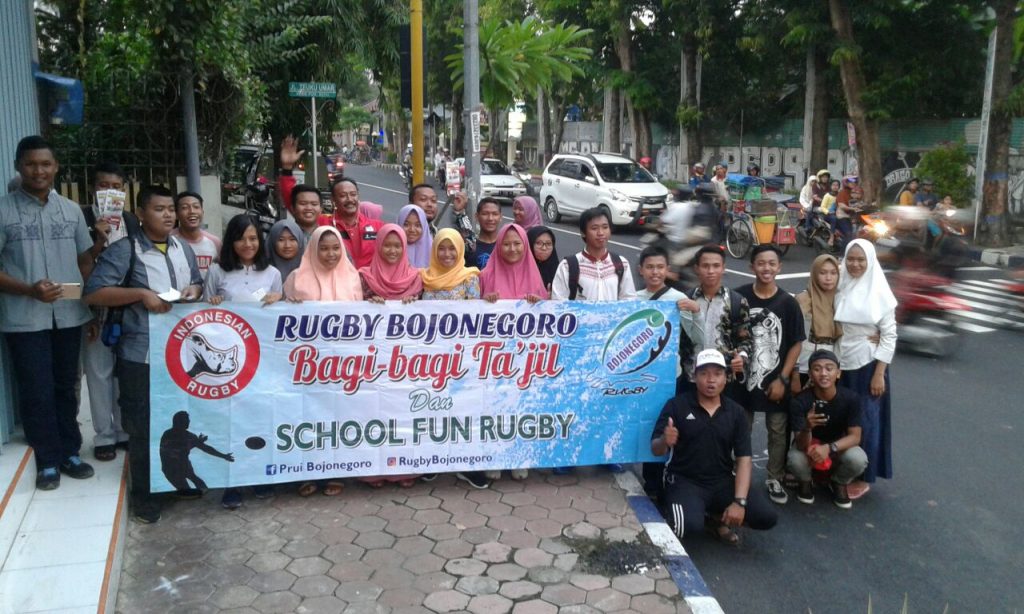 There were 200 takjil package distributed to the people on the road, from Diponegoro street, Teuku Umar street, Panglima Sudirman street and AKBP Suroko street. The people are quite happy to get the iftar meal.
Secretary of PRUI Bojonegoro district union, Andika Widya Nugraha explained, the event in Ramadhan Holy Month has been scheduled a long time ago by involving all committee and rugby athletes in Bojonegoro.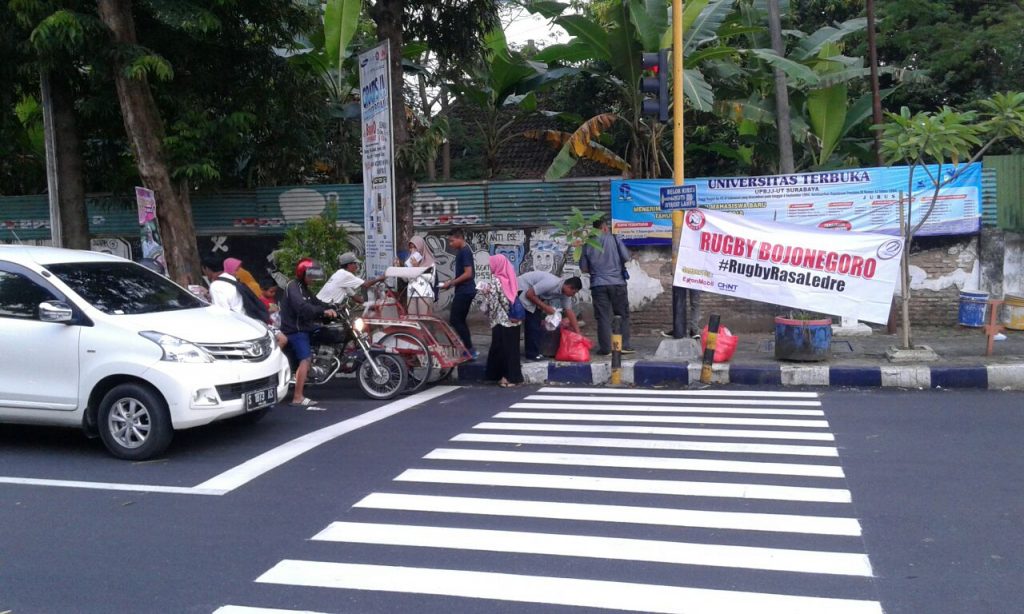 "About 40 people had joined takjil on the road. We will do this event regularly every year." explained Andika.
The distribution of takjil was also on the plan of popularising rugby in the Bojonegoro city. Because, PRUI Bojonegoro distric union just recently formed in December 2016.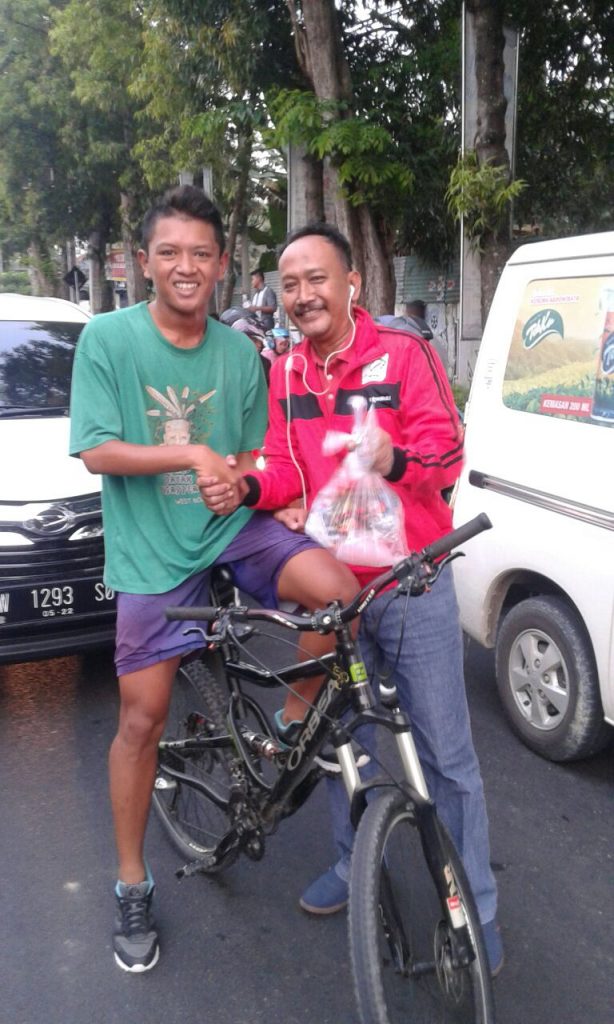 "The committees want rugby to be another popular sport in Bojonegoro, so we continue to socialise to the Bojonegoro people," he concluded.