By PRUI Bali (Kurt Lovell)
Rugby Development Bali (PRUI Bali) recently sent two representative senior teams to Jakarta for the National 7s Championships. Reflecting the growth of rugby in Indonesia more than 11 provinces in men and 7 provinces in women participated in the largest and most widely provincially dispersed national competition for Indonesian Rugby.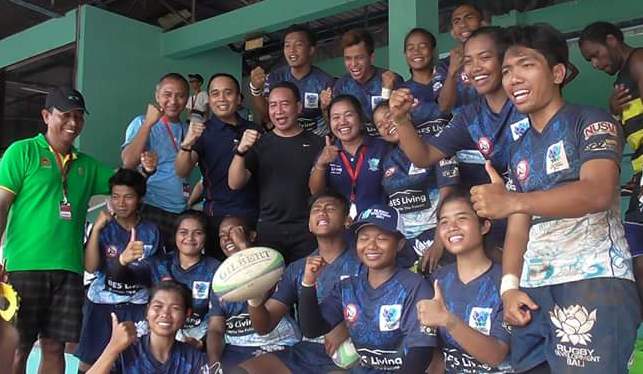 The focus of the 2017 event for Indonesian Rugby (PRUI) was to prepare for hosting rugby at next year's Asian Games. For Rugby Development Bali (the development program of PRUI Bali) the two teams reflected 12 months of development and effort to grow the game in regional Bali.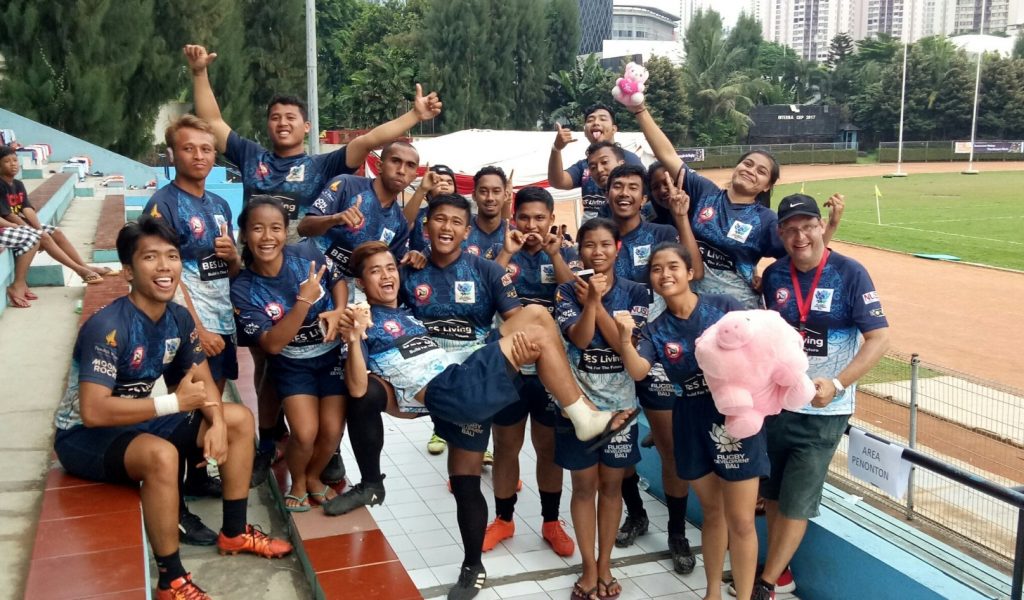 Indeed the young squad of 12 Balinese men and 10 Balinese women showed great promise and dedication to their team mates and Rugby Development Bali will look to the future with bright prospects! Certainly this was reflected that at the conclusion of the event, in which notably both the men's and women's divisions were won by DKI Jakarta province, Rugby Development Bali could proudly announce 5 of its athletes were selected for the Indonesian national team training squad. Those being: Dewa Gede Dharma, Florian Rizal (both from Tegallalang, Ubud) and Ade Saputra (from Singaraja) in the men; while Elisabet Yikwa (from Denpasar) and Megi Rosita (from Kintamani) were selected for the women squad.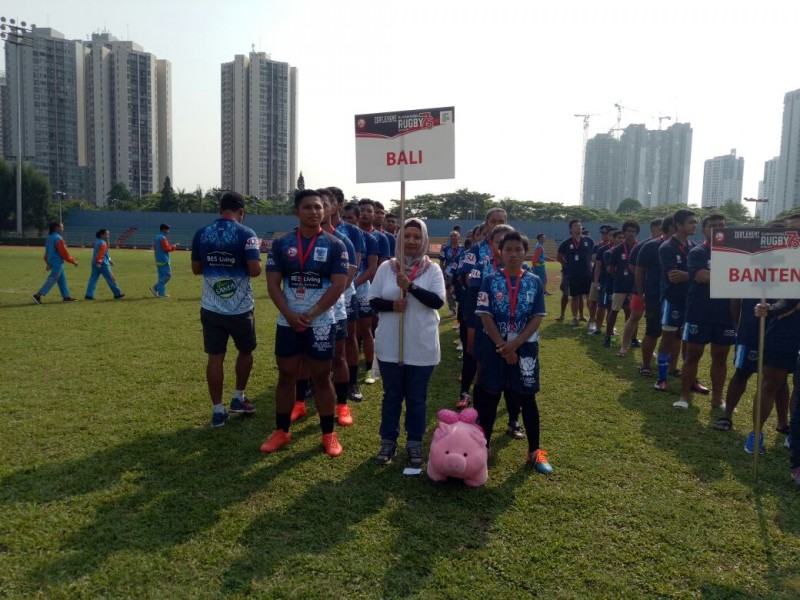 In the competition itself the Bali men and women 7s teams both won 3 games and closely lost 3 games. The talk afterwards was that the Bali women were the surprise team of the tournament having made their first ever appearance. They demonstrated strength, skill and improvement to almost take home the 3rd place trophy: it had to be decided on count-back and ultimately was awarded to West Java. Well done team BAGUL, coaches Kurt Lovell and Richardo Bano, medic Faiz Lovell and also support staff Pak Yasa, Pak Arta, Pak Erawan and Ni Kadek Asih.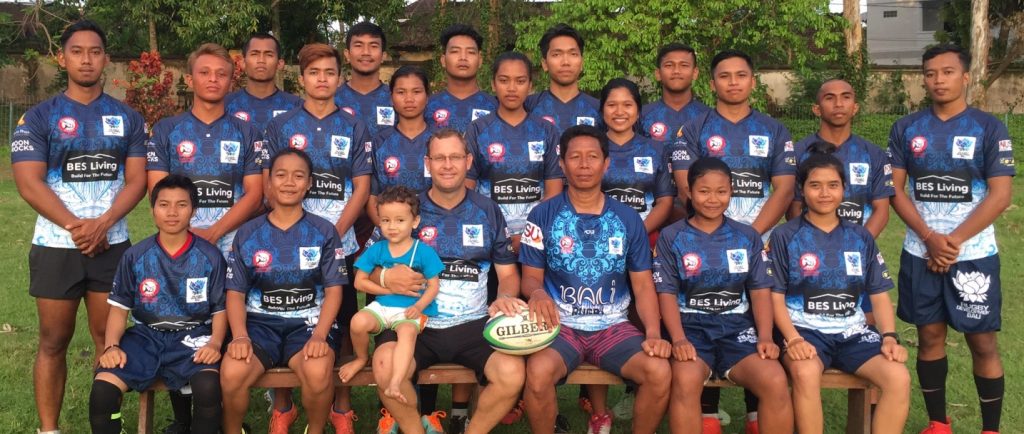 We thank the financial support received from BES Living, Green Sands, NUSU Consultant and KONI Bali to make this tour possible.
Bali Rugby MANTAP!
See team photos attached.
Listing of results:
Bali Men's 7s:
v Banten: lost 5-17
v West Java: lost 17-19
v West Sulawesi: won 35-0
v East Java: won 25-14
v Lampung: won 36-0
v Jogjakarta: lost 19-21
Bali Women 7s:
v DKI Jakarta: lost 0-38
v West Java: lost 7-12
v South Sumatra: won 15-0
v Papua: lost 0-41
v Jogjakarta: won 10-0
v Central Java: won 17-0
Men's squad:
Wira (Denpasar) – captain
Dharma (Tegalallang)
Ibnu (Tabanan)
Diyo (Tabanan)
Ade (Singaraja)
Tama (Tabanan)
Florian (Tegallang)
Bari (Sanur)
Yoga "Gading" (Singaraja)
Rusma (Amlapura)
Ruland (Jimbaran)
Kadek "Jon" (Tabanan)
Women's squad:
Oki (Bangli)
Dewi (Singaraja)
Megi (Kintamani)
Desak (Gianyar)
Ana (Tabanan)
Ida (Singaraja)
Iffah (Singaraja)
Dini (Tegallalang)
Elisabet (Denpasar) – captain
Pelli (Denpasar)