In this last instalment of 2018, we take a look at all the different activities in Indonesian Rugby over the past 12 months.
One of the most encouraging things to happen at the beginning of 2018 was the National Men's and Women's Rugby 7s Training Camp held in preparation for the Asian Games in Jakarta and Palembang. For eight months, both teams conducted their training at the Rugby Command Center in Gumuk, Special region of Yogyakarta.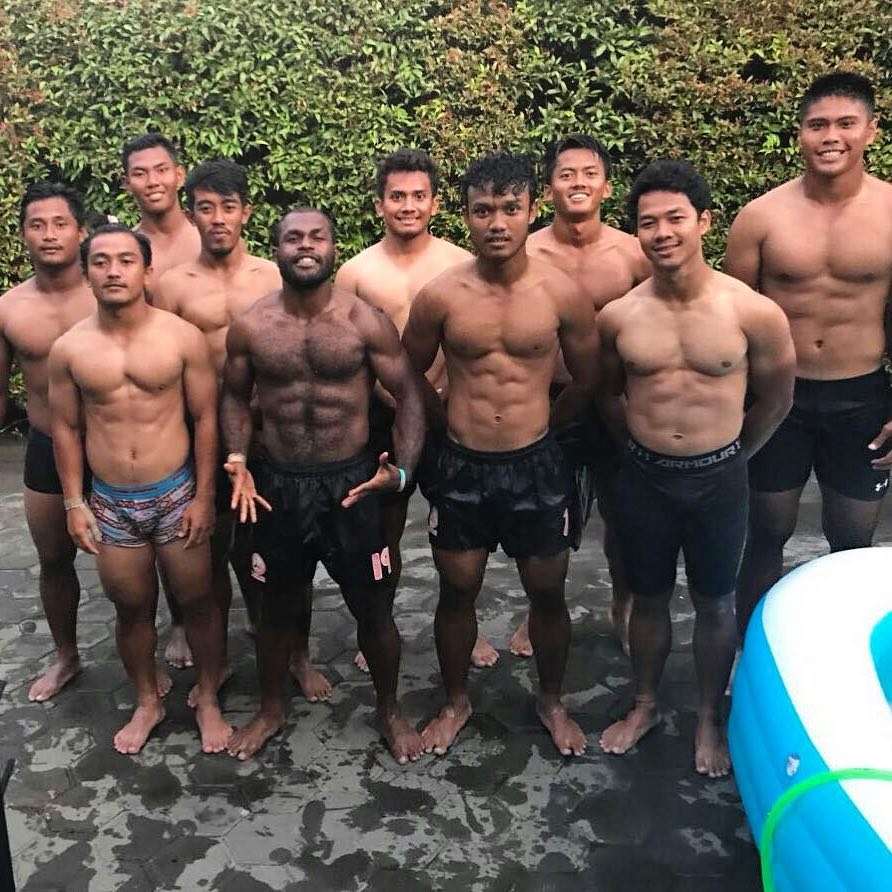 Amongst the different activities at the training camp were try outs to Uzbekistan and Sri Lanka along with participation of the men's team in the Asia Rugby Sevens Trophy in Singapore. This open training camp selected the best players in Indonesia and acted as a precedent for future training camps.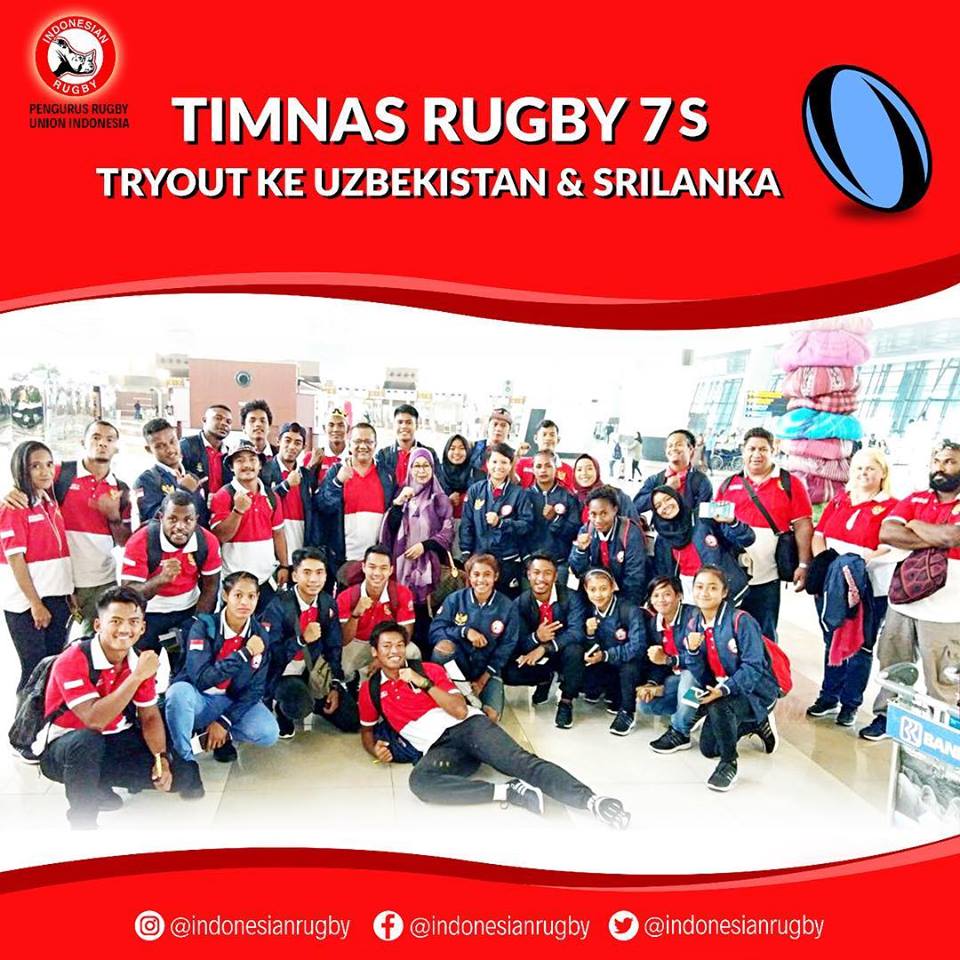 From Jakarta, the annual Jakarta Rugby XVs Series began in February and ended in May with four participating clubs, Jakarta Komodo, Jakarta Banteng, JJRG and UNJ. For the 12th year in a row, Komodo proved to strong and retained the Championship.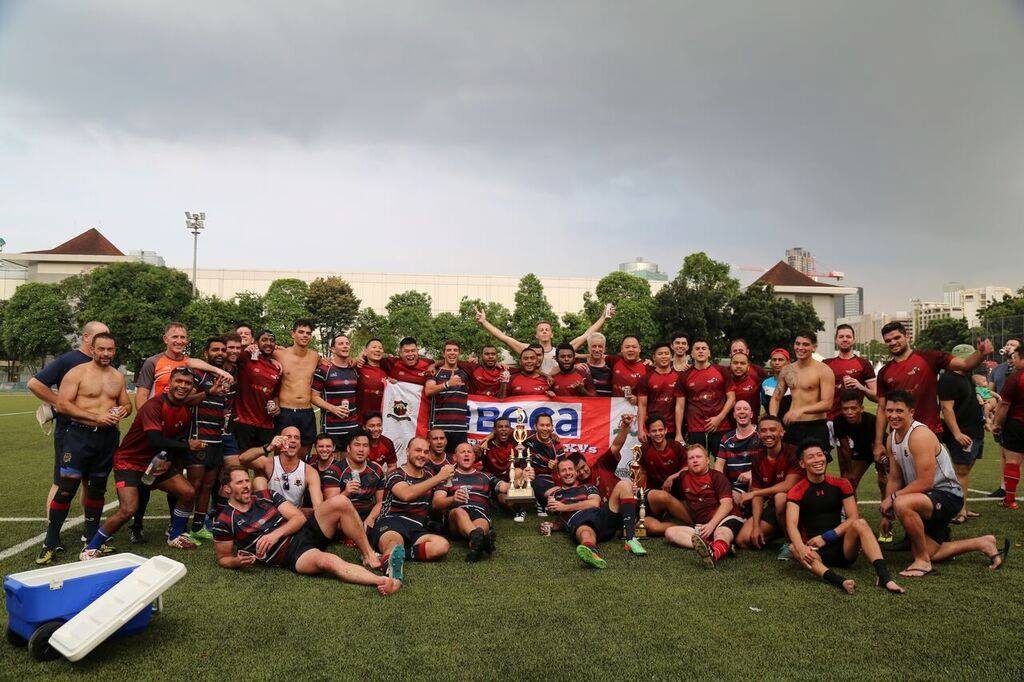 Not to be outdone by Jakarta, Yogyakarta also conducted events namely the Rugby 7s National Age Group Championships followed by the Rugby 7s National U-21 Championships mid-year. Bali spearheaded their Rugby 7s competition holding their provincial inter-regency Rugby 7s series while Papua held their third annual Papua Open in mid-August. The increasing number of Rugby competitions means more access to the numerous talent to be had across Indonesia.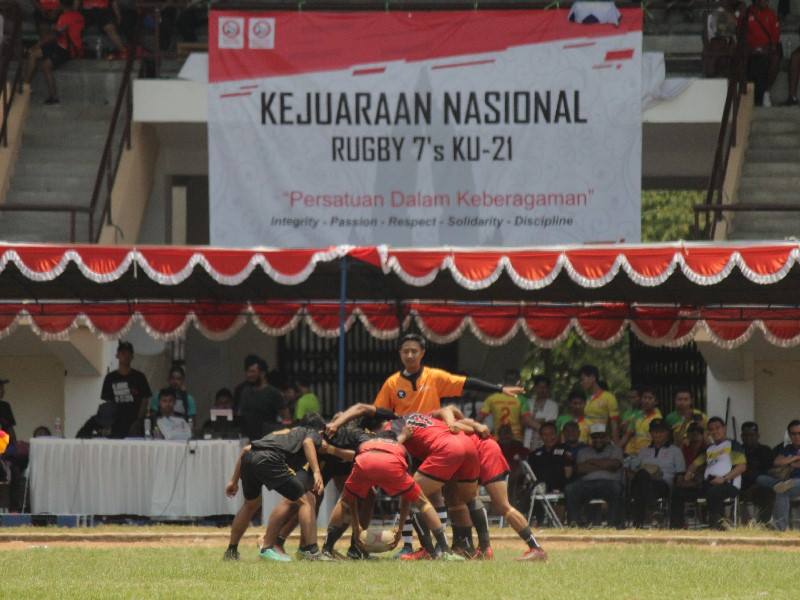 We must of course mention the 18th Asian Games where Indonesia hosted Rugby 7s as an event. The event gave us two days of excitement and thrills with hundreds of spectators at Senayan Rugby Field venue which was built especially for the Games.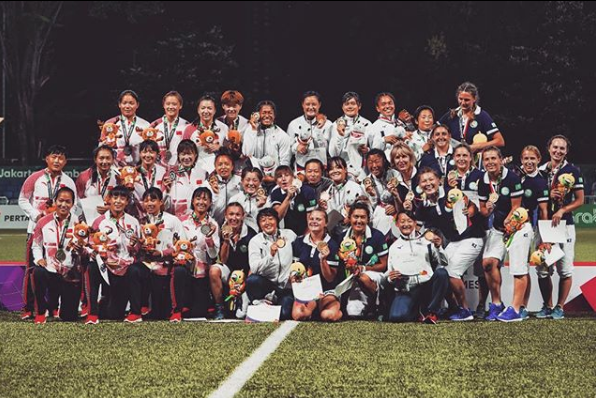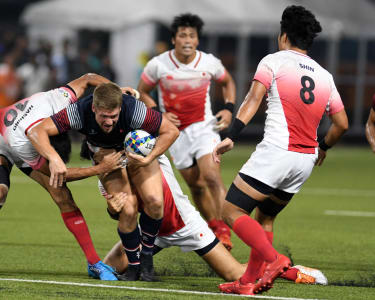 Although both of Indonesia's Men's and Women's teams gave it their best, top honors were taken by Asia Rugby's uppermost contenders with Hong Kong Men's and Japan Women's teams getting Gold. Our hope is that the event will ignite Indonesia's efforts to eventually be able compete at such high levels of play.
Outside of the playing field, Rugby Indonesia also conducted several supporting events such as Medical and Rugby 7s Coaching training as well as L1 World Rugby Coaching sessions.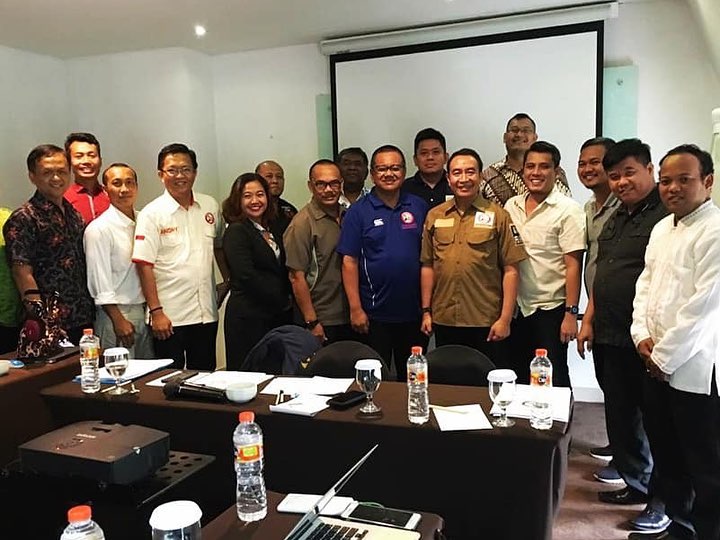 Another outstanding achievement must be the foundation of the many new provincial unions across the country including Aceh and South Kalimantan. Some dormant clubs such as Rusa Rugby Bogor and Manguni Rugby Manado also revived themselves to get back into the scene in 2018.
On the international scene, Indonesia attended the Asian Rugby AGM in Bangkok mid December where it was awarded the hosting of the 2019 AGM to be held in Bali. Indonesia also stated it's bid to host the Asian Rugby Sevens Trophy also to be held in 2019.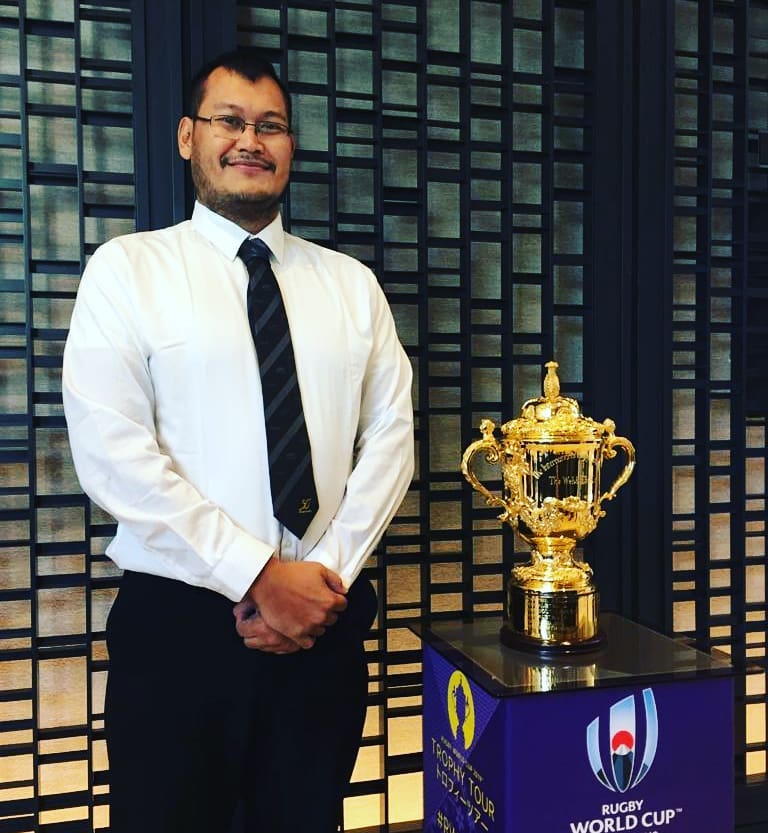 In these last days of 2018, we would like to acknowledge all the fine work and development that has taken place, carried out by some of the most hardworking people in Indonesian Rugby who we cannot name one by one in such a short article such as this. We thank you all and hope the continuous development and the growing number of players will contribute to better Rugby for Indonesia in the future.