For many Indonesian girls, sports is very often one of the last things on their mind.
Quite frequently, the combination of gender bias, economic difficulty and machismo acculturation have marginalized many Indonesian girls (and boys!) to think that sports is fine to do when you are at school, but as you grow up, girls must take their place in the role as the minor gender.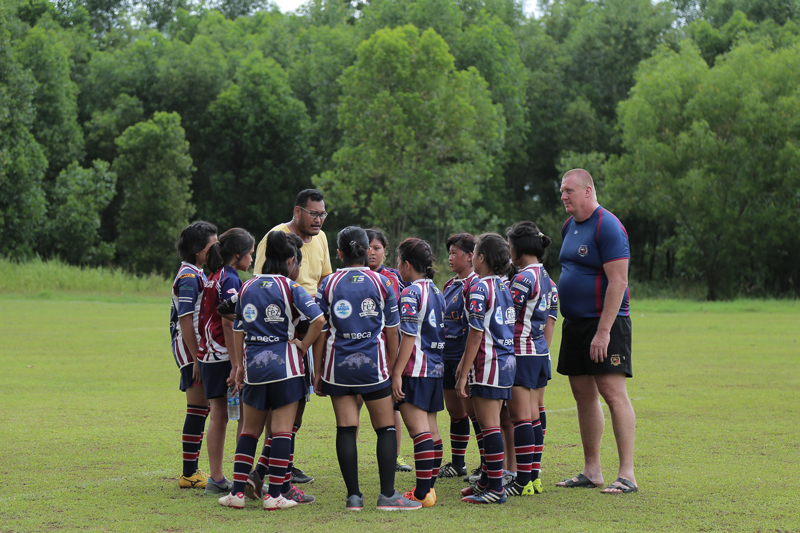 This attitude still clings to many an Indonesian mindset even though Indonesia is the land that produced heroines such as Tjut Nyak Dien, Martha Christina Tiahalu, Walanda Maramis, Dewi Sartika and Malahayati along with modern-day female role models such as Minister Susi Pujiastuti and Olympic gold medalist Susy Susanti as well as 90s tennis star and now Member of Parliament, Yayuk Basuki.
To add insult to injury, studies have shown that marginalized women in developing countries are in essence the backbone of their families; managing the household finances, raising their children and regularly taking on extra work to boost their income. Women in Indonesia definitely are not the "lesser" sex!
So what happens to the girls and women who play, when Rugby starts to grow in Indonesia? Magic!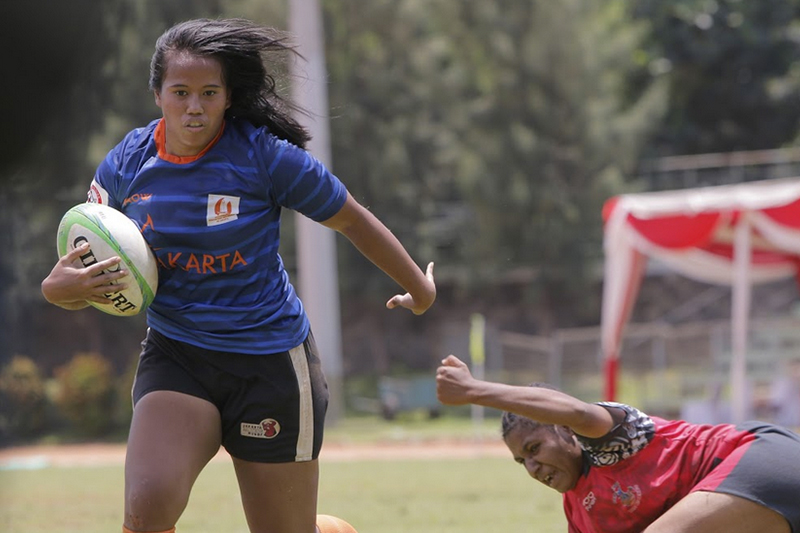 Through PRUI's commitment to spread Rugby to everyone, women's Rugby has grown immensely over the last seven years.
When the inaugural National Women's Rugby Sevens team, The Cendrawasih, participated in their first international tournament in 2010 at the Singapore Cricket Club's Rugby Sevens, fewer than 50 women played Rugby in Indonesia. Since then, the number has increased to the thousands as girls and women have participated in Get Into Rugby programs across the country.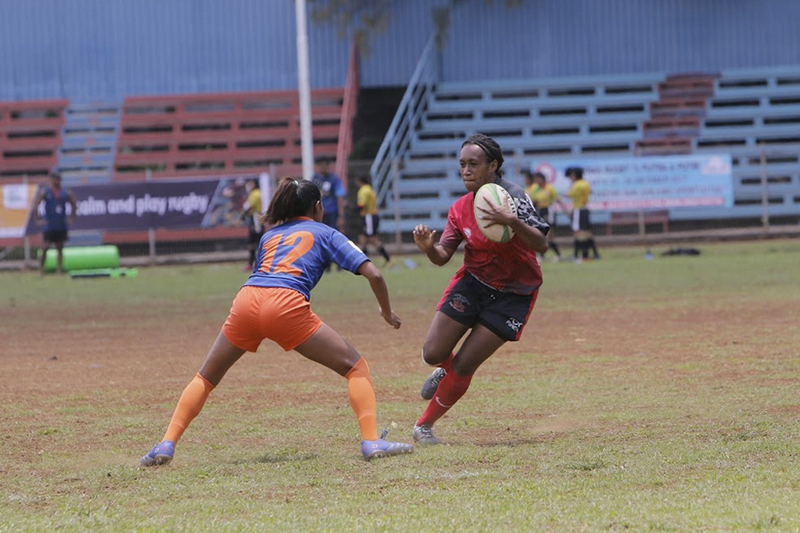 Women Sevens Rugby has been competed at senior national level annually for the past five years spearheaded by girls from Mama Sayang Orphanage that play for the Jakarta Komodo Rugby Club, with all Jakarta Clubs now having some form of Women's Rugby.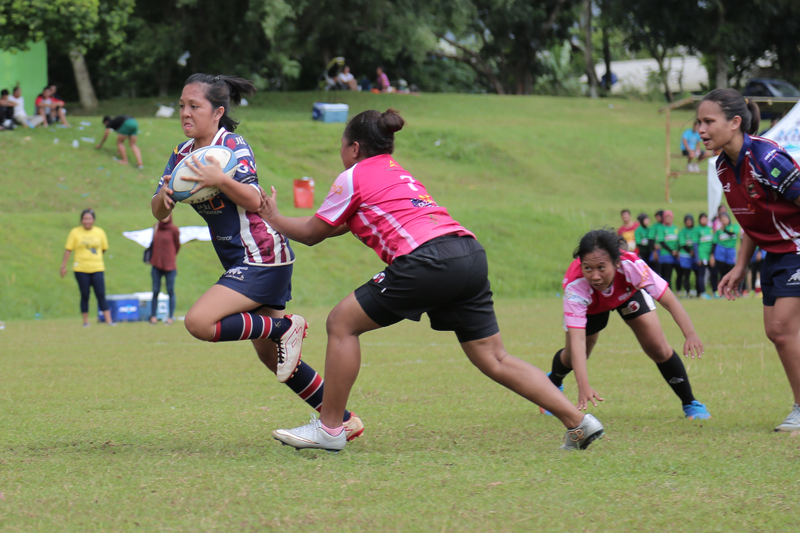 Papua Rugby has continued Women's Rugby development, picking up Gold at the National Sports Games in 2016 along the way, with Bali, West Java, Yogyakarta, Central Java, Banten and East Java following suit.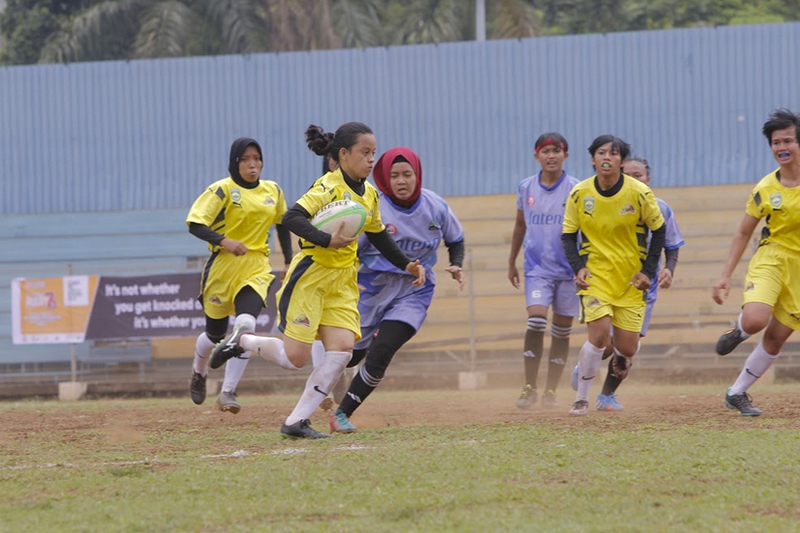 Seven provincial Women's Rugby teams participated in the National Sevens Tournament held in October this year, with a dominant Jakarta team taking out top prize as they narrowly avenged their 2016 loss to Papua.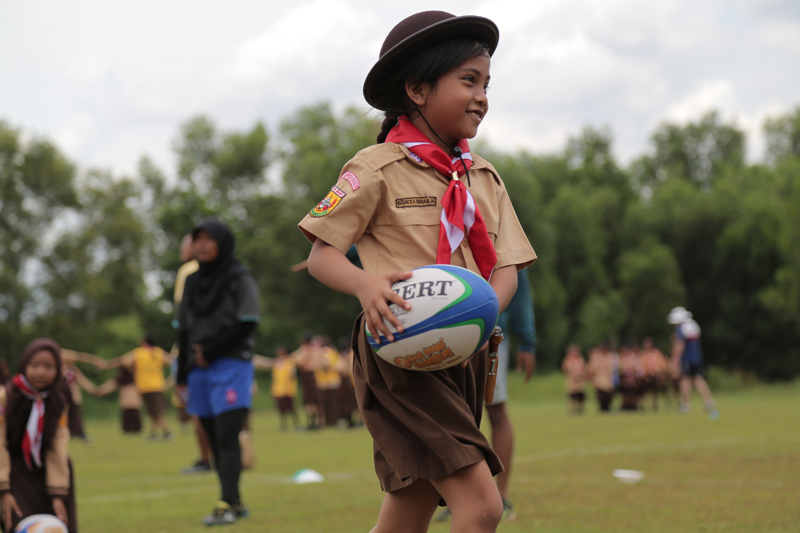 Once again Rugby proves its inclusivity through the practice of its core values.
Through Rugby, the stereotypical image of the diminutive Indonesian woman has changed. It was once a time to stay still but now it's a time to run!
Article by: Tito Vau