Since its inception in 1967 by Malaysian Combined Old Boys Rugby Association (COBRA), Rugby Tens aka ten-a-side and Rugby Xs, has not only grown and become more popular in Asia, but also gained reputation and esteem across the globe.

With the now famous Brisbane Global 10s being a staple tournament for many Super Rugby Clubs prior to Super Rugby season opening matches, we can also see its popularity in tournaments such as the Cape Town Tens in South Africa as well as Asian regular events such as the Hong Kong, Bangkok and of course the granddaddy of them all, the COBRA Tens.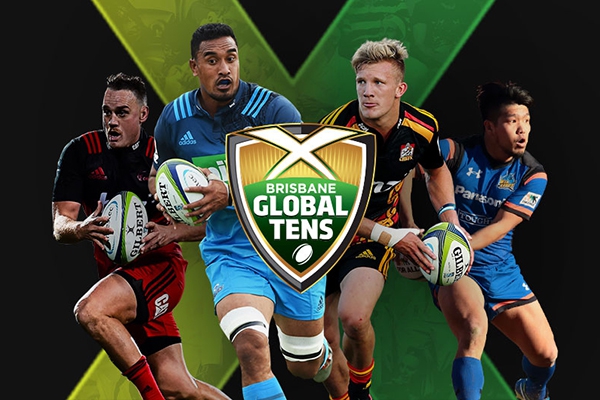 While initially created to enable smaller Asian players a chance to compete against bigger players from traditional XVs Rugby playing countries, the relatively complete skillset necessary to play the variation remains very close to Rugby XVs and conventional scrums and lineouts are still a big part of the game. This makes for more space on the field but at the same time, not so much that the bigger, slower forwards are left out of any action at any time during matches.
While still regarded by many as more of a social variant of Rugby, all competitions remain very competitive and none more so than the three major Rugby Tens events that Indonesia now boasts.
The Jakarta Tens, an annual event hosted by Jakarta Komodo Rugby Football Club in early May, has maintained its stature as one of Asia's greatest one-day tournaments. This open club tournament is a favorite for Rugby Clubs from neighbouring Singapore and Malaysia, Hong Kong and of course the local clubs throughout Indonesia.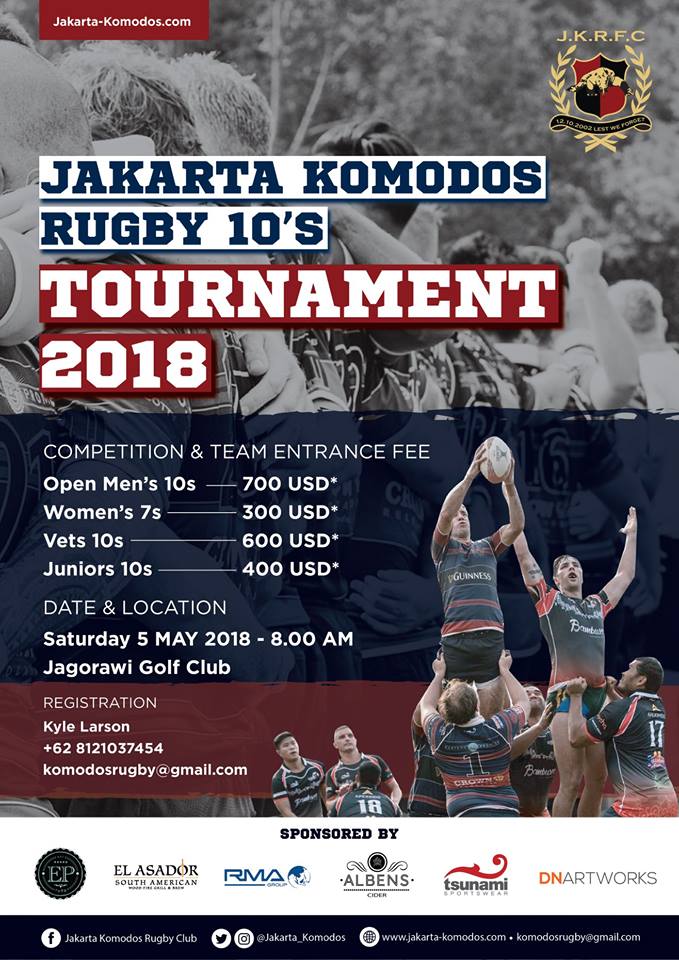 Some clubs have traveled to this event from as far away as Australia and New Zealand and its truly unique one-day format enables clubs to organize a very quick, very enjoyable Rugby Day full of the characteristics of a social tournament, while at the same time play against some reputable clubs that the region has to offer.
Throughout the day, Women's Sevens, Veteran 10s and Junior Rugby are also competed with both local and international teams taking part.
Every August of the year, another growing Tens Tournament takes place in the furthest most Eastern province of Indonesia, Papua.

In this diehard hub of Indonesia Rugby, the annual Papua Tens has been held for two consecutive years with local clubs such as the Kotekas, Menangas and Hollandia taking part. A separate Women's Sevens is also conducted in the tournament that is used internally by the Provincial Union to select players for the team that enters the National Sevens Championships.
The event draws Rugby enthusiastic crowds of all ages and prior to proceedings, a few days are dedicated to running Training and Education Courses for coaches, referees and on-field match medics as well as conducting local Get Into Rugby (GIR) workshops and mini tournaments for Juniors. The competition is also a chance for the clubs to reflect on their strategy and tactics ahead of the Bali Tens conducted in October.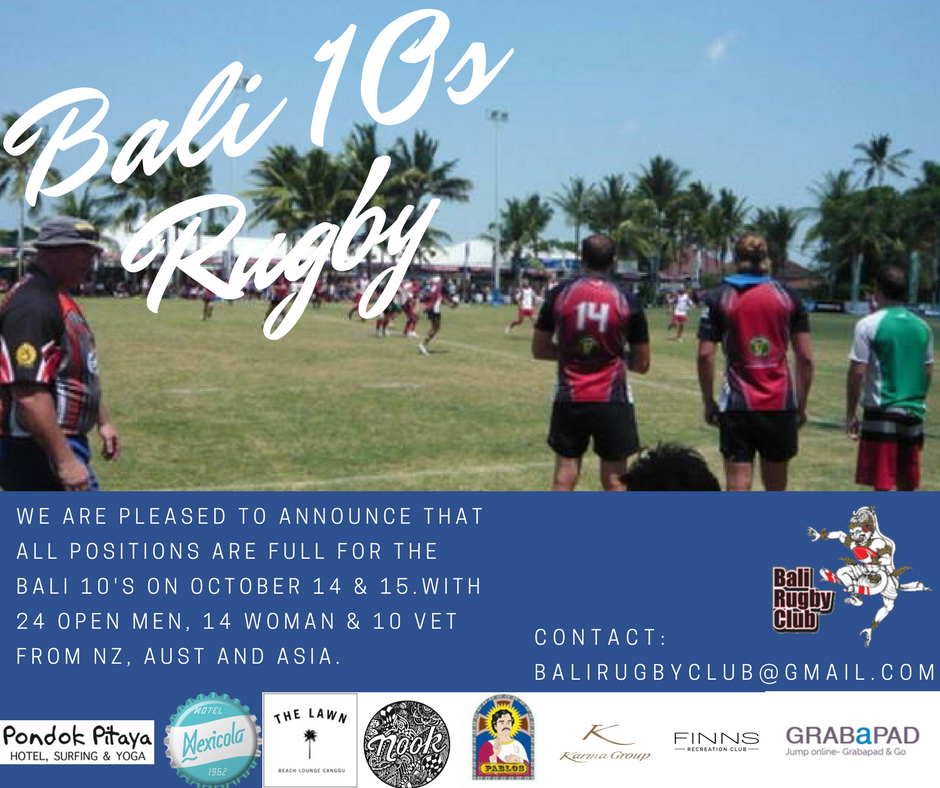 The irrefutable crown of the Indonesian Rugby Tens Tournaments has to be the Bali Tens held by Bali Rugby Club every October. With teams such as Napier Old Boys from New Zealand and Kalamunda Bulls and Bayswater from Australia as well as Flying Kukris British Army Clubs participating regularly, the Bali Tens gives local clubs the chance to play against some of the best clubs around. Women's teams have come from Singapore, Malaysia and the fun-filled Bunnies from Australia's Northern Territory.
The tournament has grown from year to year and previous players/ spectators have included Matt Giteau, Nick "Honey Badger" Cummins and Byron Kelleher. What all spectators can agree on is the yearly increase of quality Rugby being played and the intense competitiveness that always accompanies the tournament.
Far from being just a weekend of wonderful Rugby, the event organizers also hosts Rugby workshops and charity events especially at local orphanages in the spirit of Rugby giving back to the community but at the end of it all, the undeniable party atmosphere is always to be had by all at the regular post tournament festivities.
Rugby tens may still have the reputation of being the social game of Rugby and that sits just fine in Indonesia because with the fun and frolic comes the opportunity for serious improvement and continued learning from playing more experienced clubs. That, surely, is great for the Game all round.