Photos by PRUI and Front Row Club Malaysia
Persatuan Rugby Union Indonesia proudly delegates 13 players and 2 officials to compete in Penang Rugby 10s 2015, Malaysia. The team is fully supported and funded by The Indonesian Sport and Youth Ministry (Kemenpora).  All the players, from various provinces around Indonesia, are coming together in order to prepare for the National Olympic 2016 (PON), where rugby will be played for the first time as an exhibition.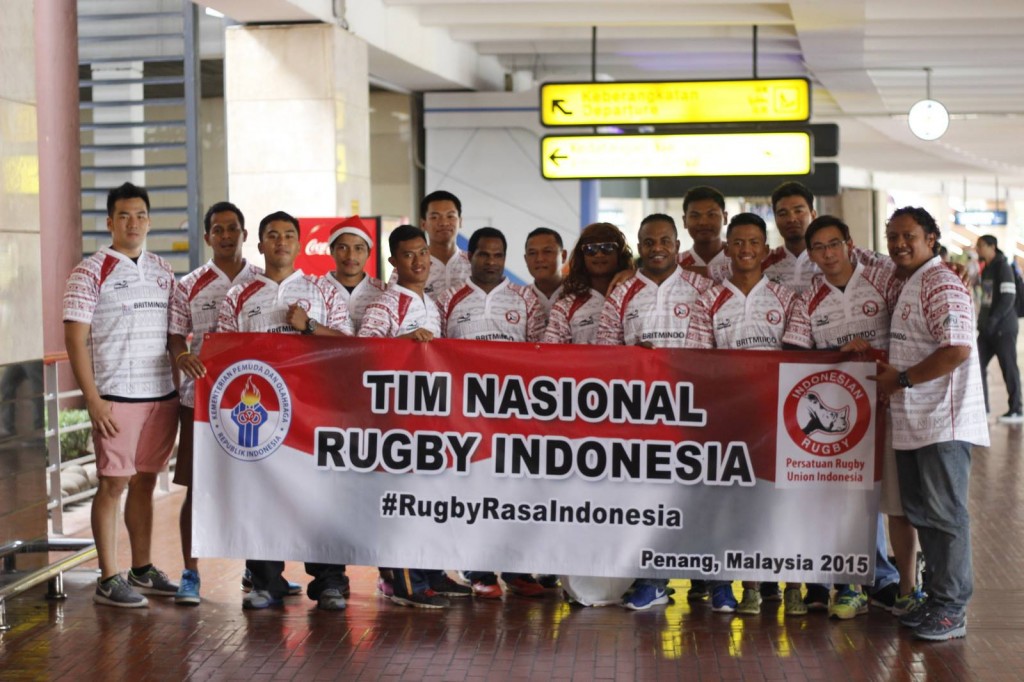 Players:
Didikus Ria (Bali Chillis) – CAPTAIN
Tri Aji Utomo (UNJ Rugby) – VICE CAPTAIN
Daniel Nugroho (Jakarta Komodo Rugby)
Stevie Pramudita (Jogjakarta Chief Rugby)
Muhamad Jacob (Jakarta Banteng Rugby)
Septian Oloan Nanda (UNJ Rugby)
Muhamad Rifaldi (UNJ Rugby)
Andre Gumilang (UNJ Rugby)
Agus Maulana (UNJ Rugby)
Lawrence Koyanki (Jayapura Holandia Rugby)
Marinus Baenal (Papua Kotekas)
Aris Triyanto (UNJ Rugby)
Yohanes Musi (Jakarta Banteng Rugby)
Official:
Iswahyudi (PRUI Sec Gen)
Iwan Barata (PRUI DKI Jakarta)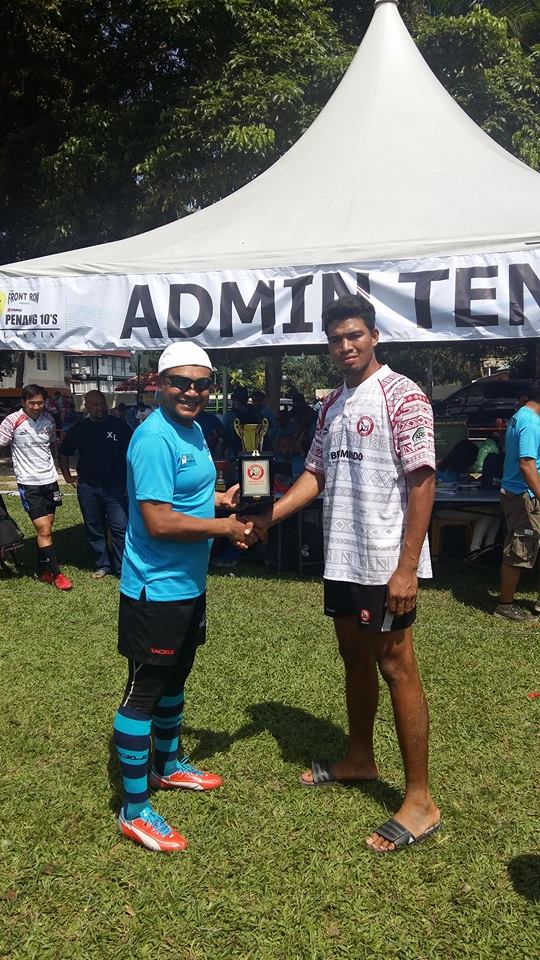 Indonesian Rugby team at the 2015 Penang 10s Result: Group Qualifications:
vs Langkawi RFC 24-0

vs BOSS 0-24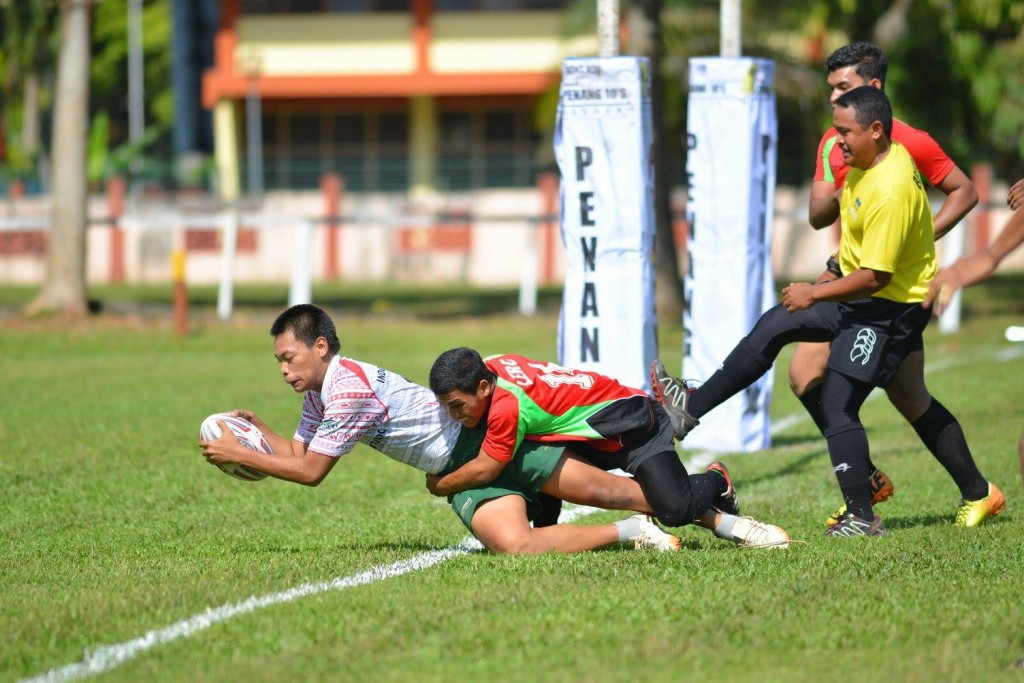 Cup Playoff: vs Ex Angles 7-24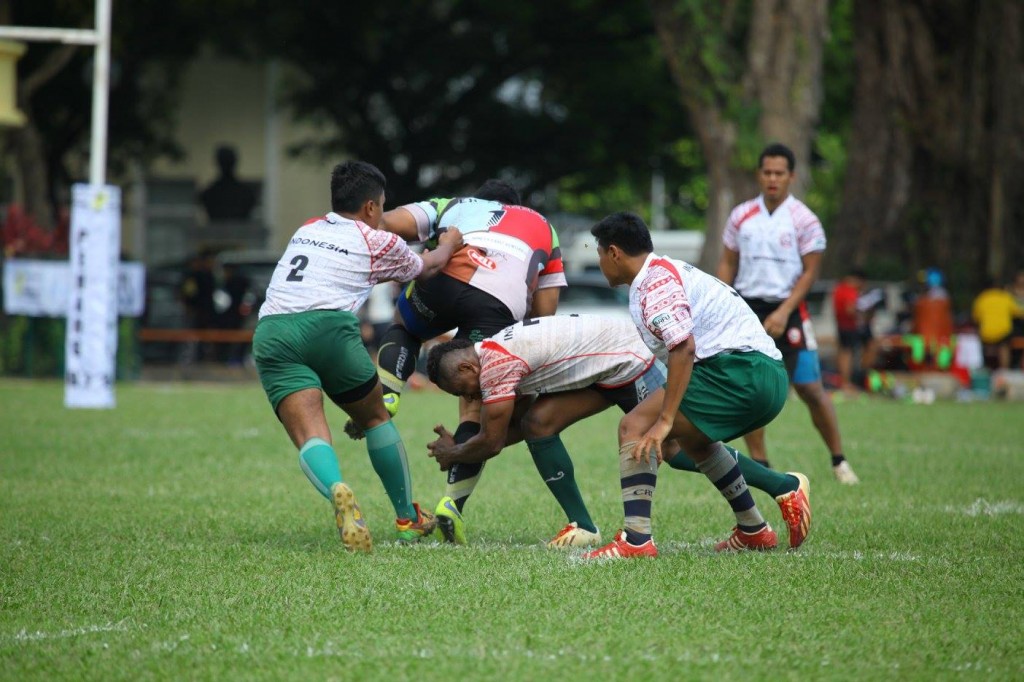 Plate Semi Final: vs Sahoca Reds 0-10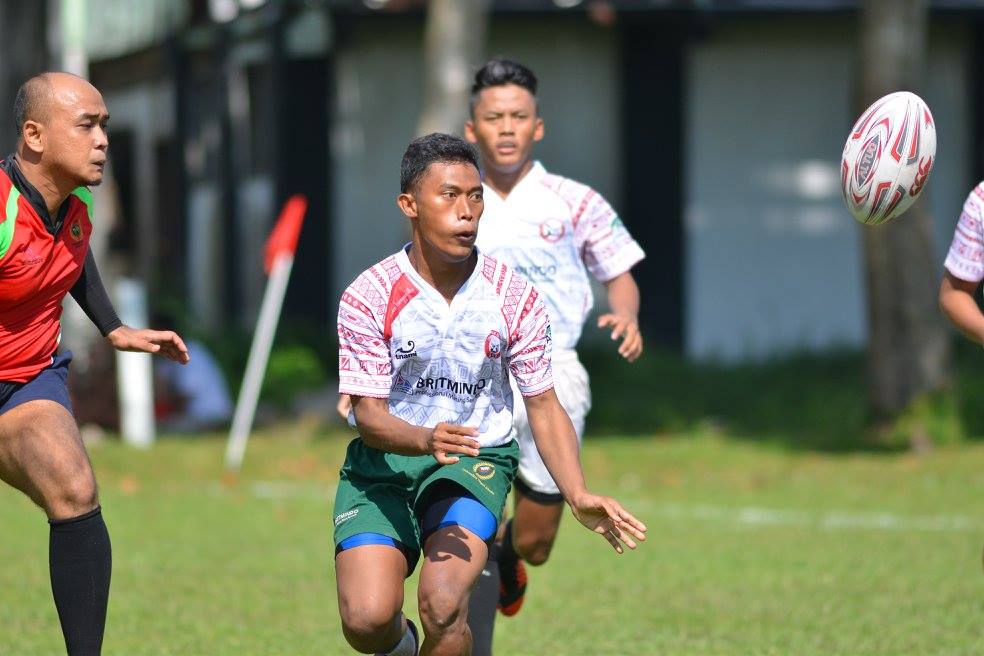 Best player: Mohammad Rifaldy
Best tackle: Lawrence Koyanki
Top try scorer: Nanda Oloan Siregar
Thank you for all support to us!