There has been an exciting buzz circulating amongst the throngs of Rugby fans globally, since its re-inclusion into the Olympics in Rio 2016 after a 92 year hiatus. The excitingly spectacular "Sevens" form of the Game has through its own incredible displays of athleticism and core Rugby values, enticed and rallied both hardcore and (more excitingly) new participants, supporters and spectators behind the Game They Play in Heaven.
A momentous occasion for Rugby in Indonesia took place as part of this wave of collective Rugby Spirit and also as one of the highlights of the many years of hard work and effort by the Indonesian Rugby Community as a whole when Rugby was competed as an exhibition Sport at the XIX National Sports Games (PON – Pekan Olahraga Nasional) in Bandung, West Java. Seven Men's and four Women's teams competed in the event which took place in Pusdikjas TNI AD, Cimahi, Bandung on the 10th of September.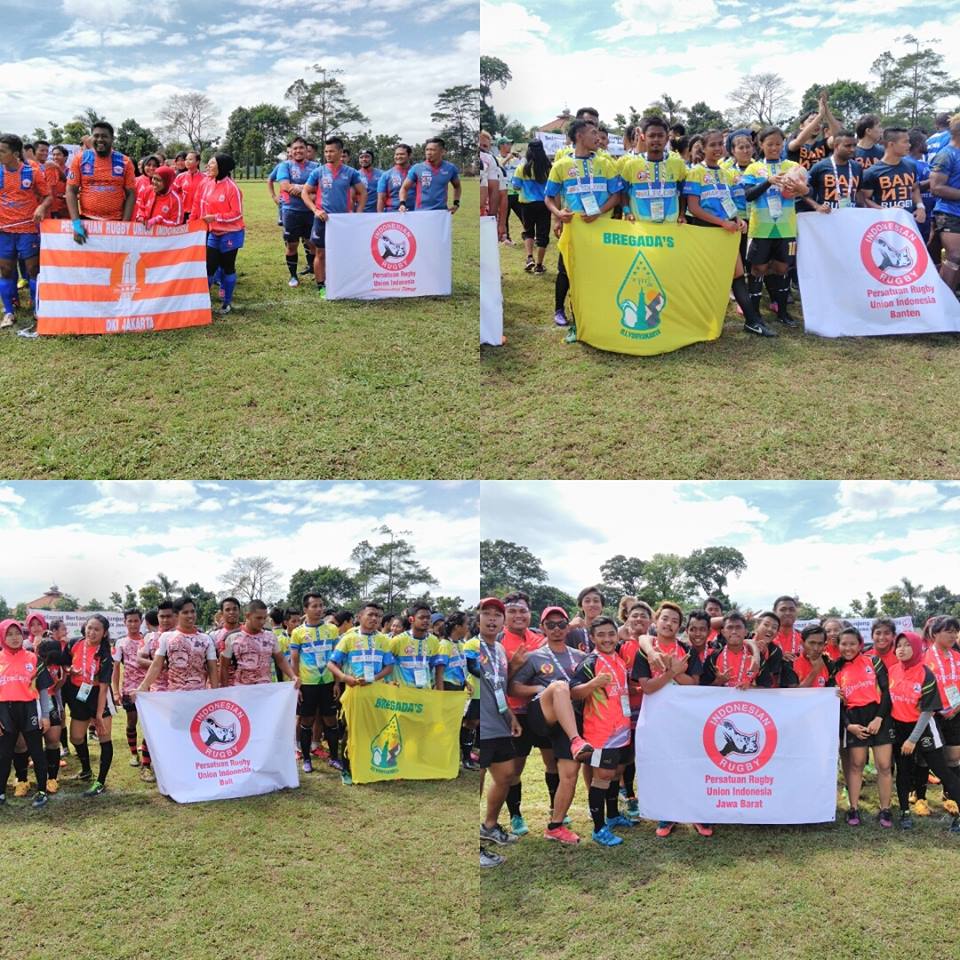 The some 165 athletes, dozens of officials and also the ever-fantastic Indonesian Rugby fans eagerly anticipated the day's competition.
With the first whistle blown in the first game where Papua played Banten, history was made as it marked the first time Rugby had been played at the National Games.
Although the Papua Men's team lost its first encounter to Banten, they rallied and improved throughout the day, finding the flow of their natural style Rugby with every game. Kudos to Jogjakarta and East Kalimantan Provinces for some of the best improved performances at the event as well as Bali, Jakarta and West Java who exhibited some impressive bravado and turnaround demonstrations, but it was Papua who knuckled down and took the highest honours taking Gold in its second encounter against Banten.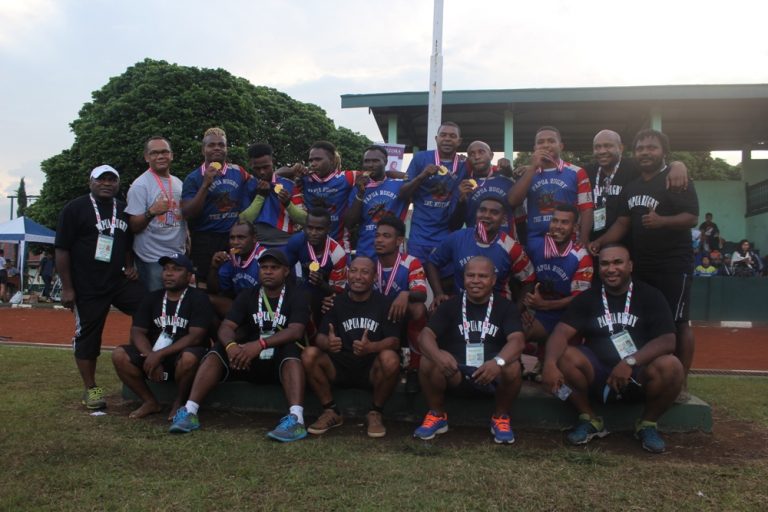 Another impressive show of Rugby camaraderie and character was to be seen in the women's competition. Losing its first game to Jakarta, the Papua women's team persisted with their aggressive, quick strategy taking down West Java and Jogjakarta to claim Gold in the rematch against Jakarta.
An outstanding sight was the "Circle of Rugby" formed by all the teams and officials at the end of the event where spontaneous cheers, chants and collective singing of Indonesian patriotic songs such as "Halo-halo Bandung!" and "Indonesia Pusaka" celebrated the very successful and above all fun Rugby event.
"This is an excellent opportunity to show Indonesia how far Rugby has progressed over the last decade," stated Yudha Ramon, PRUI Vice Chairman, "but it is also a great opportunity to build from and improve the number of players, competition and eventually our achievements in international Rugby."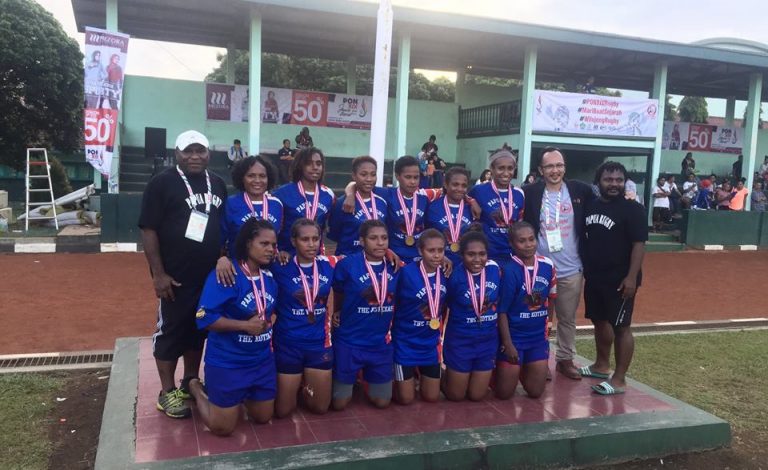 "Being included in PON is a great honour but our greatest achievement is that so many people worked so hard together to make this happen," added Ardiansyah, Chairman of the Rugby Exhibition at PON XIX. "It truly reflects the spirit of Indonesian Rugby that you move forward together and you can achieve spectacular things."