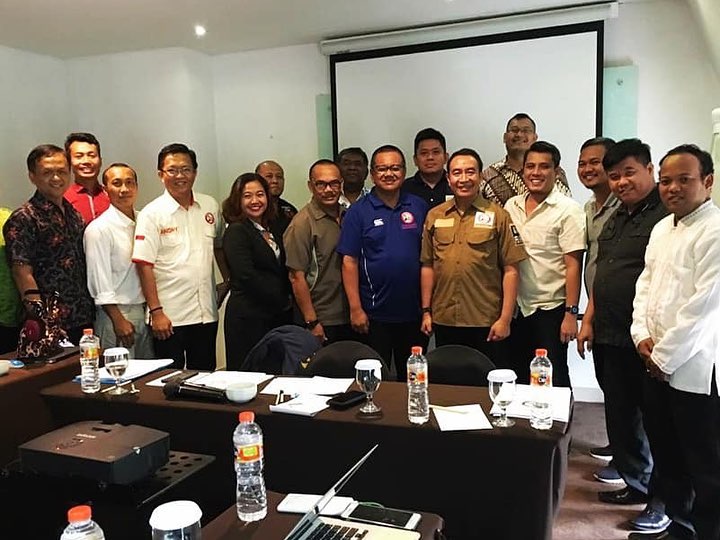 As part of the commitment of Persatuan Rugby Union Indonesia to unify its vision for Indonesian Rugby in the future, a number of meetings have been held, besides the day-to-day activities of Rugby coaching, development and conducting competitions.
The importance of a united vision can be likened to a Rugby game itself, where playing as a team ensures that we can overcome anything in our way.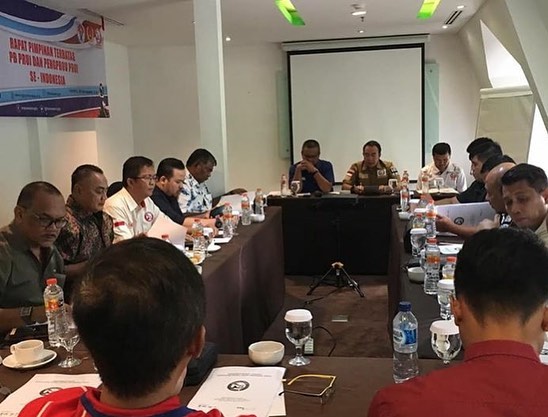 One such meeting recently held was the PB PRUI National Leadership Meeting on Friday, 30 November 2018, at Hotel Pomelotel, Jakarta.
One noticeable and wonderful thing to see from the very opening of the meeting by PB PRUI President, Mr. Didik Mukrianto, S.H., M.H., was the attendance of so many Provincial Unions as a reflection of the dedication of the governing body to develop the sport in all of Indonesia.
"Some years ago, similar meetings would only be attended by four or five provinces," reminisced Vice Chairman of PRUI, Fikri Al-Azhar. "Now, 14 Provincial Unions have been established and we hope to have all 34 provinces in Indonesia playing Rugby very soon."
The meeting was filled with talks and information sharing from the provincial attendees as well as planning and discussions on different aspects of the game in Indonesia. Discussions on Indonesia Rugby's preparation for SEA Games 2019 in the Philippines as well as preparation for the National Games PON XX in Papua as well as next year's XVs and 7s competitions were also conducted.
The continually important discussion of Rugby Development in different regions through programmes such as Get Into Rugby so that more people could play Rugby was also held at length.
"We in Aceh are relative newcomers but are committed to serious development so we can compete at the highest national level and perform well," said Aceh Rugby Chairman, Mr. Andry Azis. "We hope to realize our dream of having a Rugby field in Aceh very soon. This will help us with training and games and surely contribute to the growth of the sport."
We all look forward to the growth of Rugby in Indonesia's future.