State University of Jakarta / Universitas Negeri Jakarta (UNJ) Womens Rugby won the first annual Srikandi Cup – National Sevens Rugby Tournament for clubs which was held by Indonesian Rugby Football Union / Persatuan Rugby Union Indonesia (PRUI) on Saturday, 24 September 2016 at Jagorawi Rugby Pitch. There were 4 womens team participated in this tournament: Jakarta Komodo, Jakarta Banteng, UNJ and Bali Rugby.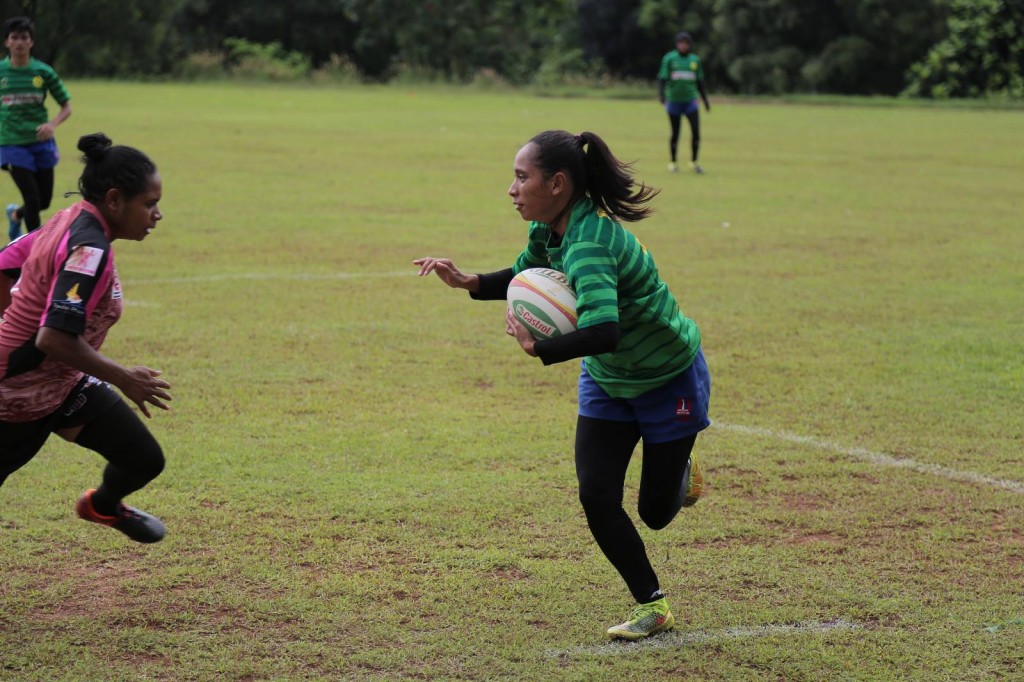 This tournament was held two weeks after the success of Rugby in the nineteenth National Games (PON) XIX in West Java. The UNJ Women team that have a lot of players that played for DKI Jakarta was dominant from the very beginning and impress the spectators. They manage to get full points out of every game after defeating Banteng 38-0, Bali 20 – 0 and Komodo 30 – 0.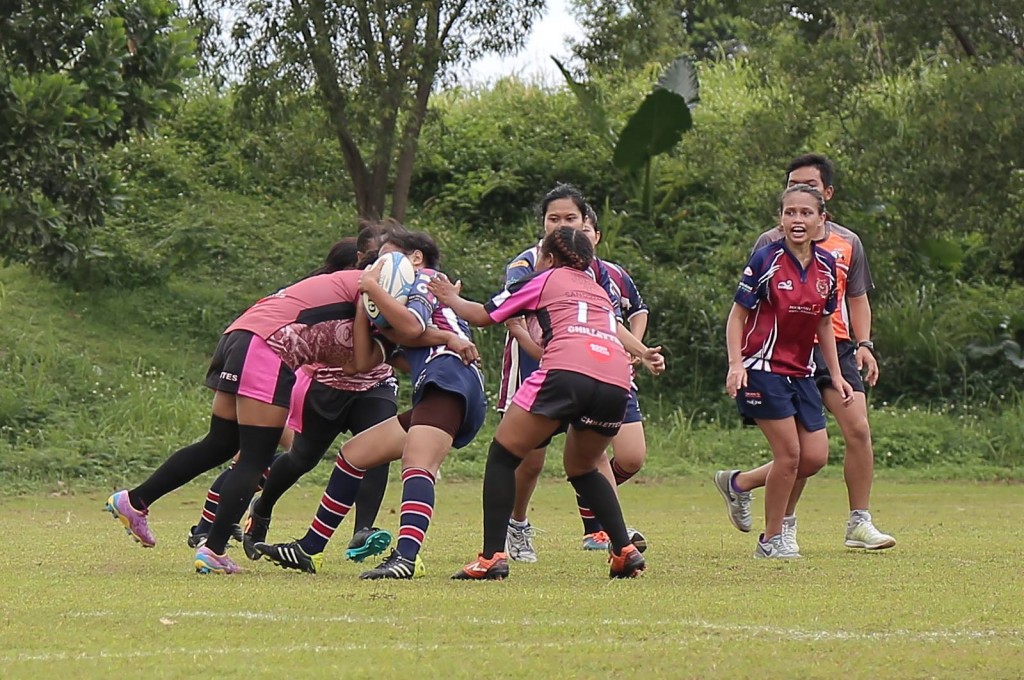 Bali womens Rugby that called themselves Chillettes also played beautifully and came second in the tournament. Chillettes defeat Banteng 15-0 and Komodo 10-0 but have to admit that UNJ have the better experience. The bali team have a lot of young players but played well with the guidance of Tim Marshall as head coach and Didikus Ria as assistant Coach. Didikus Ria, who is also known as Markus is Indonesian National team player from Bali Rugby Club.
In the closing ceremony, it was Pak Agus Djamhoer as PRUI Vice Chairman II hand over the trophy to Pipit Ayu Lestari as the captain of the UNJ Women team. On his closing speech, Pak Agus stated that he believe this annual tournament will be huge and will help out the growth of Women Rugby in Indonesia. This tournament will also create a benchmark for all clubs and will help PRUI in selecting the best players for our national team.
Before the tournament was held, PRUI held an International program to introduce Rugby to nearby Primary school which are Sekolah Dasar Negeri Kranggan 1 and SDN Kranggan 2. More than 140 kids enjoy the game through global program from World Rugby: the Get Into Rugby (GIR) program.  It was a great and fun program to know Rugby and it was led by Indonesian Rugby Development Officer, Rendy Yusuf who recently came from GIR Conference in Bangkok two weeks ago. The players that also participated in the Srikandi Sevens also help the GIR and really enjoy working with the kids.