Yogyakarta State University (UNY) Rugby team held a rugby coaching clinic at SMPN 8 Yogyakarta.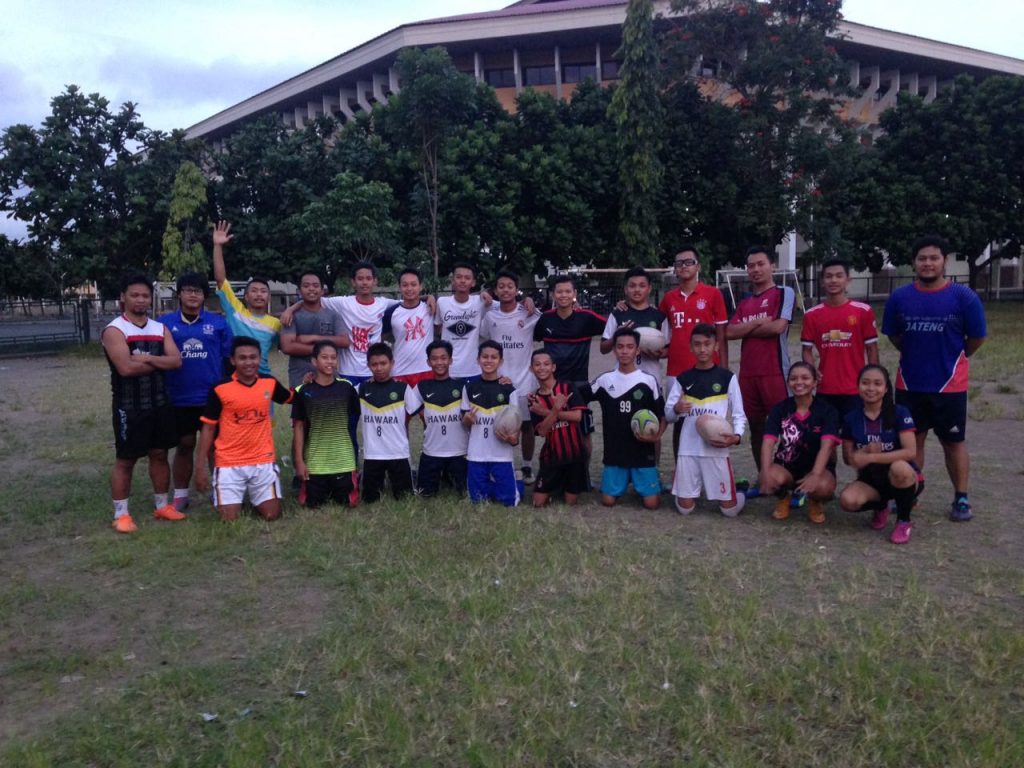 During the coaching clinic, participants were trained by coaches and players from UNY Rugby with basic technique playing rugby and introduction on how to play rugby.
UNY Rugby team coach Abdul Mahfudin Alim said, this coaching clinic is one of PRUI Yogyakarta provincial union program in popularising and developing rugby in Yogyakarta
"We hope with this coaching clinic, Rugby can be widely known in Yogyakarta. We partnering with formal education institution such as elementary, junior and senior high school," he said on Monday, July 10, 2017.
Mahfudin, who is also a lecturer at UNY, added that in August Rugby UNY will held a Touch Rugby Tournament for elementary, junior and senior high schools in Yogyakarta.
"Touch Rugby was chosen because of its simple play rules and minimal physical contact, so we think it's appropriate for the newbie to play."
Mahfudin also appreciates various parties who have supported PRUI Yogyakarta's programs for rugby development in Yogyakarta.
"Hopefully this can be a good first step for our efforts to develop Rugby in Yogyakarta," he concluded.