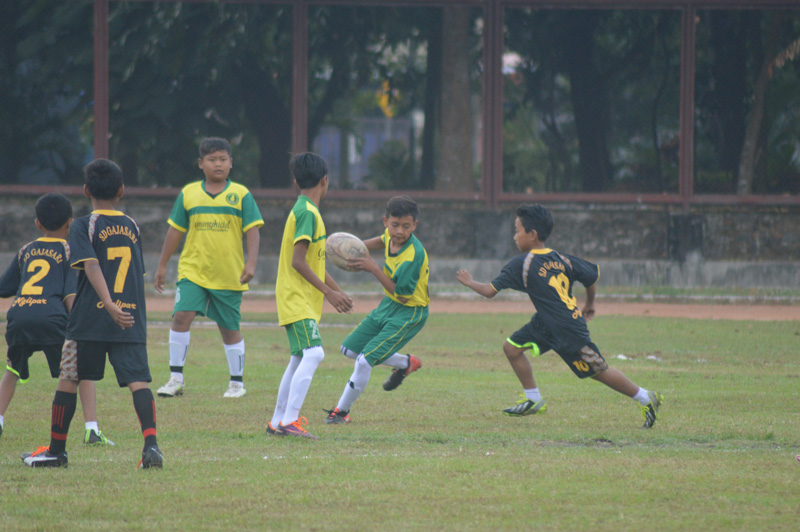 With the growth of Rugby throughout Indonesia, through programmes such as Get Into Rugby and other club and province efforts, PRUI held the inaugural National Age Group Rugby 7s Championship along with the Get Into Rugby Festival Yogyakarta on Saturday 28th July 2018.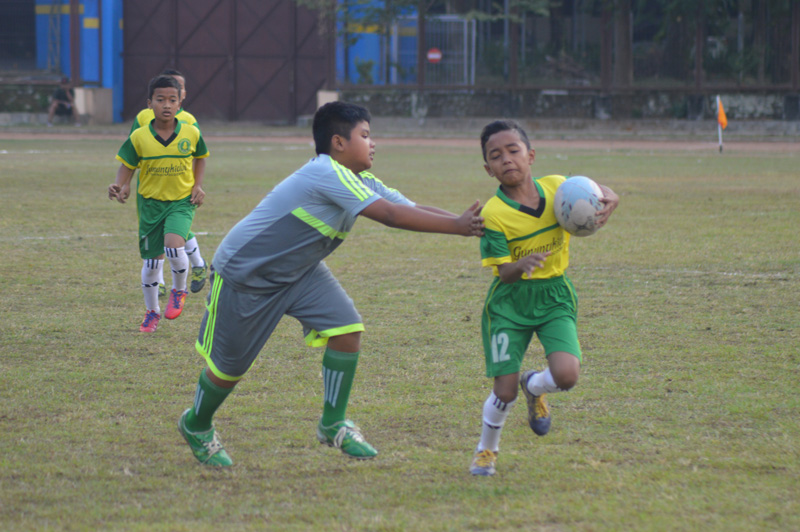 With a total of 27 teams participating in both boys and girls age groups from Under 10 to Under 16, the full day event was held at Pancasila Stadium at the Gajah Mada University and included a special guest visiting team, St Glory School from Bangladesh.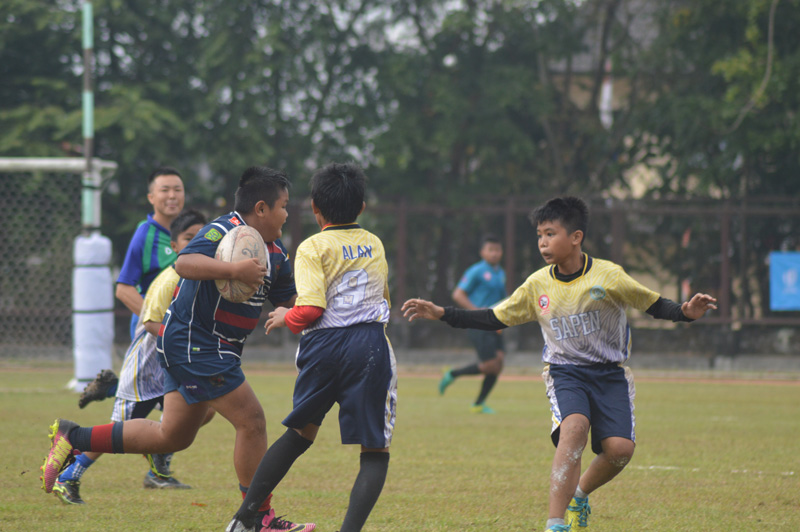 The championship was hosted by Special Region of Yogyakarta PRUI Union and carried the theme of "Rugby Builds Character" with mixed boys and girls teams playing half-field games and boys and girls teams playing full-field in the U14 and U16 categories.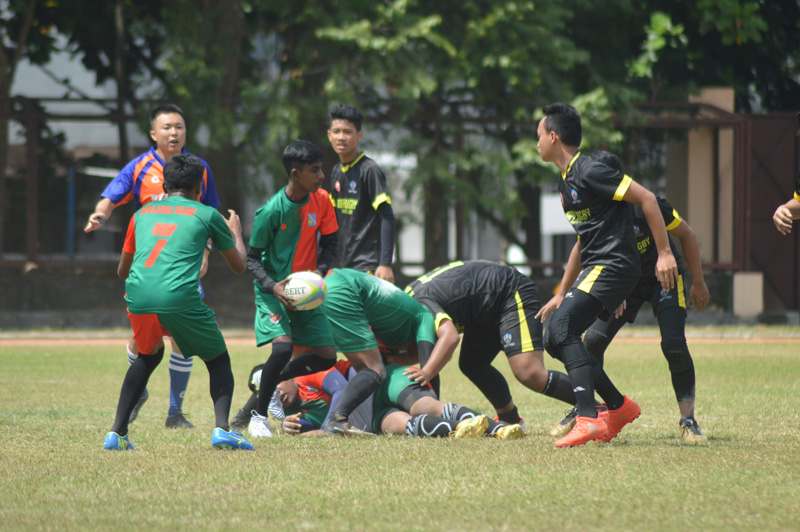 "We are very proud to be able to hold this age group championship," stated Agus Djamhoer, head of Junior Rugby Development at PRUI. "The participants of Get Into Rugby across Indonesia finally have a chance to show off what they have learnt, represent their provinces and compete in a Rugby 7s tournament format."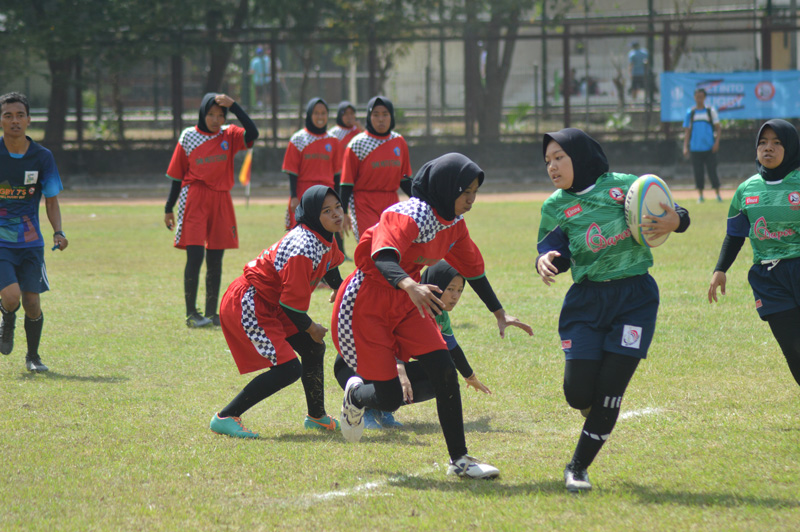 "We are honoured to host this event and it is a great rehearsal for when we host the U21 National 7s later on in the year," added Mahfudin, the championship director and also Chairman of Special Region of Yogyakarta Province Rugby Union. "A big thank you to Mr. Didik Mukrianto as PRUI President for his confidence in letting us host both these championships."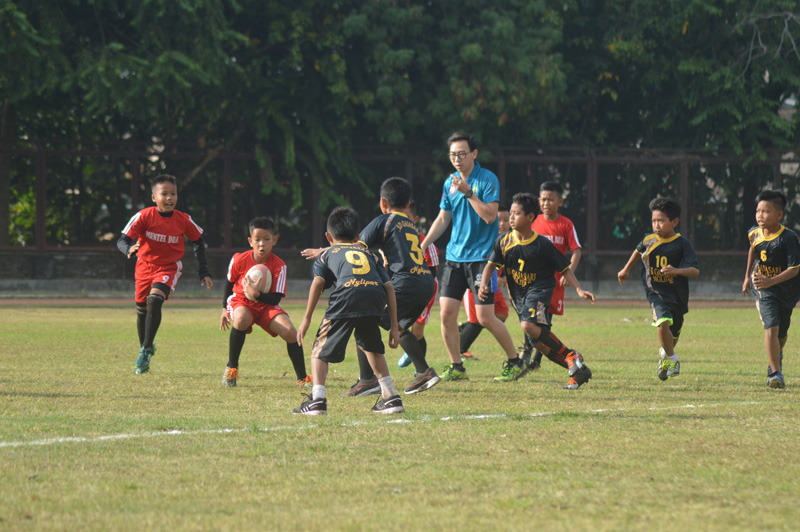 Throughout the tournament, the improvement and increasing game knowledge of the young athletes was clearly visible and through continued development and events such as this, it is hoped that there can be a continuous feed into senior Rugby in Indonesia that will boost both national and international performance.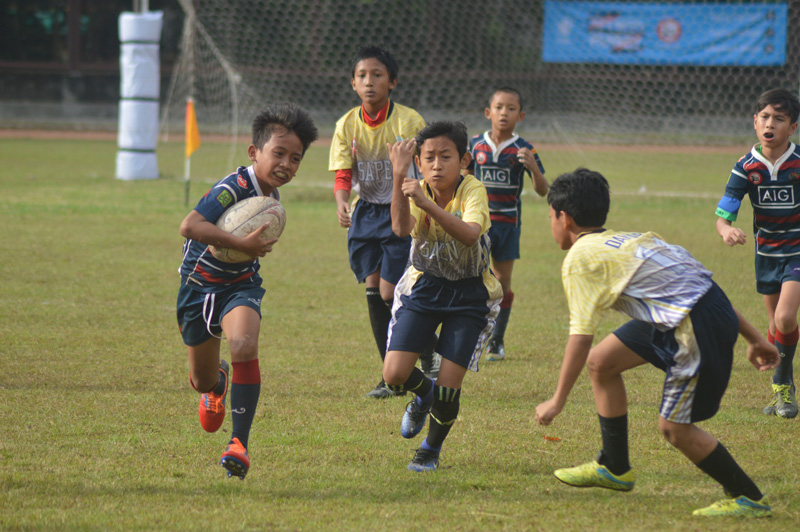 The full result of the Championship are as follows:
U-10 (mixed):
Gunungkidul Rugby Club (DIY)
Glompong Sport Academy (DIY)
Komodo Junior (DKI)
U-12 mixed:
Komodo Junior (DKI)
Mentel Rugby (DIY)
Glompong Sport Academy (DIY)
U-14 Girls:
Spensaka Rugby (DIY)
Glompong Sport Academy (DIY)
Al Azhar Rugby (DIY)
U-14 Boys:
Komodo Junior (DKI)
Spensaka Rugby (DIY)
Gunungkidul Rugby Club (DIY)
U-16 Girls:
Komodo Junior (DKI)
Spensaka (DIY)
Al Fatimah (Jatim)
U-17 Boys:
Merapi Rugby (DIY)
Spensaka Rugby (DIY)
Komodo Junior (DKI)