The development of Rugby in Indonesia has taken massive strides since the formation of Indonesian
Rugby Development in 2004. The trials and tribulations of Indonesian Rugby founding members to form
even one national Senior Rugby team in its early years is a fantastic reminder to Indonesian Rugby
stakeholders to continue grassroots development to continue the supply of players to the Senior
Squads.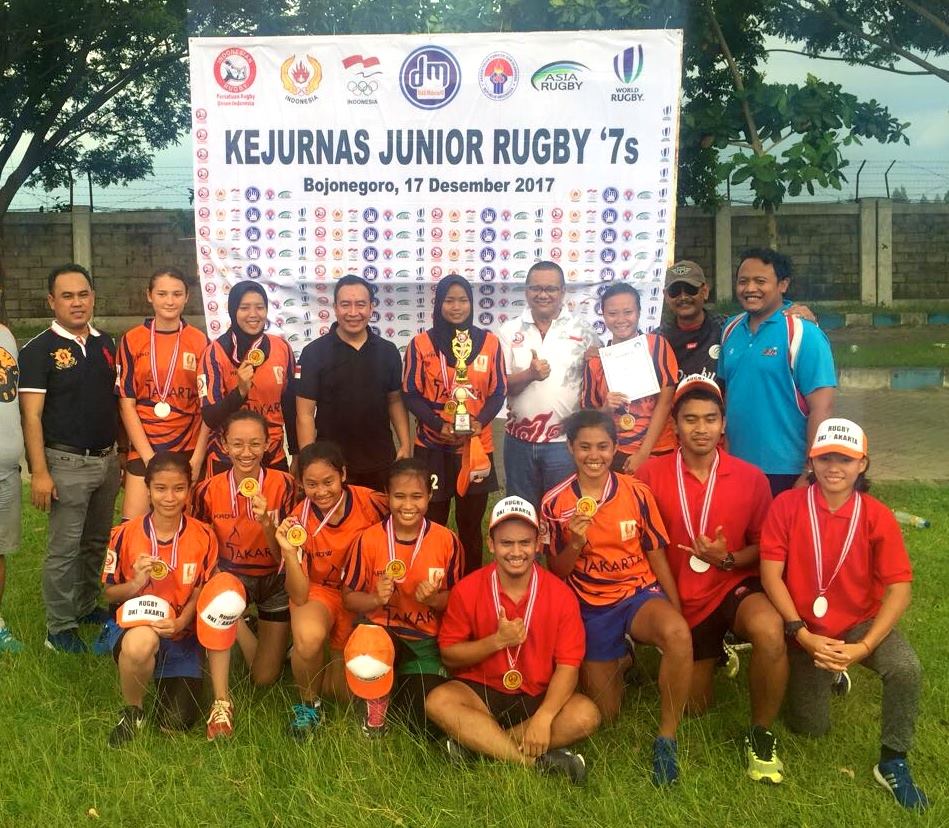 The formation of new provincial unions in West Sulawesi, Central Java, South Sumatra, Lampung and
Aceh has opened up the opportunity not only for senior players to play Rugby but especially youth and
junior boys and girls, through programs such as GIR, to "Try, Play & Stay" in Rugby.
A visible result of this development was the recently held National Junior Rugby Sevens Championships
held in Bojonegoro, East Java. Coinciding with the National Work Conference held in the same city,
Indonesia's boys and girls U20 players converged to play in the last major national tournament for the
year.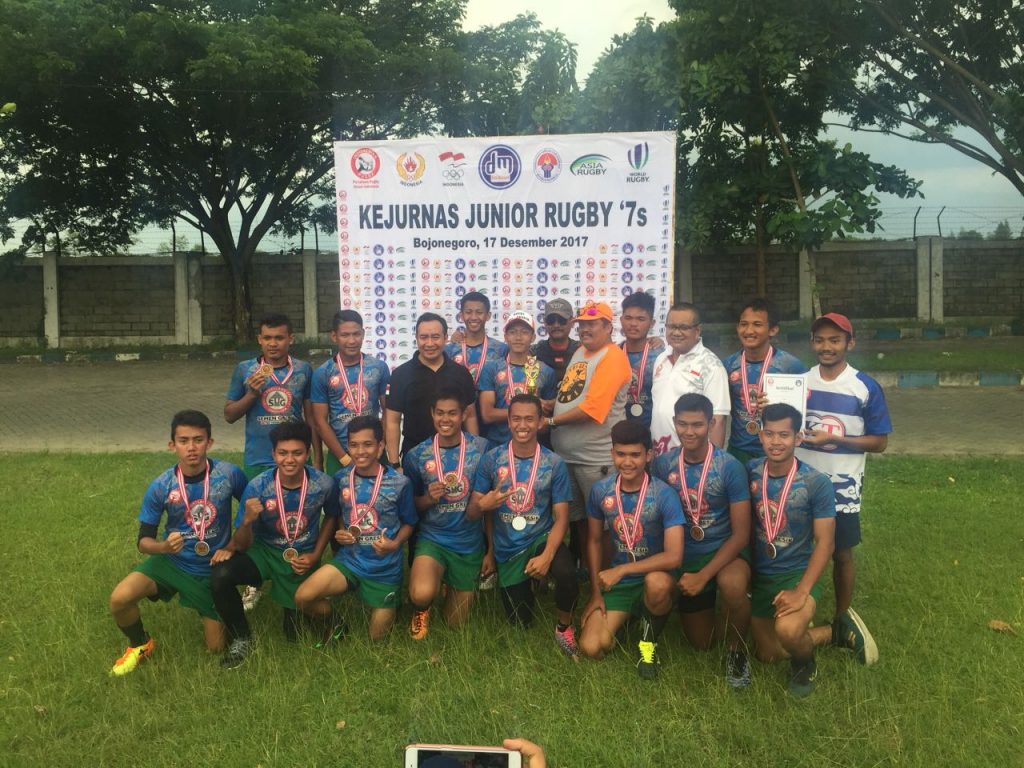 Youthful and at times nervous, all of the players eventually lost all of the butterflies in their stomachs
and provided the local crowd with some superb skills and Rugby highlights. Yogyakarta and Bali province continued to reflect their tenacious appetite for development by performing well in both the boys and girls competitions but it was ultimately some dramatic last minute tries and resolute defense from Jakarta that secured their provinces gold medals in both categories.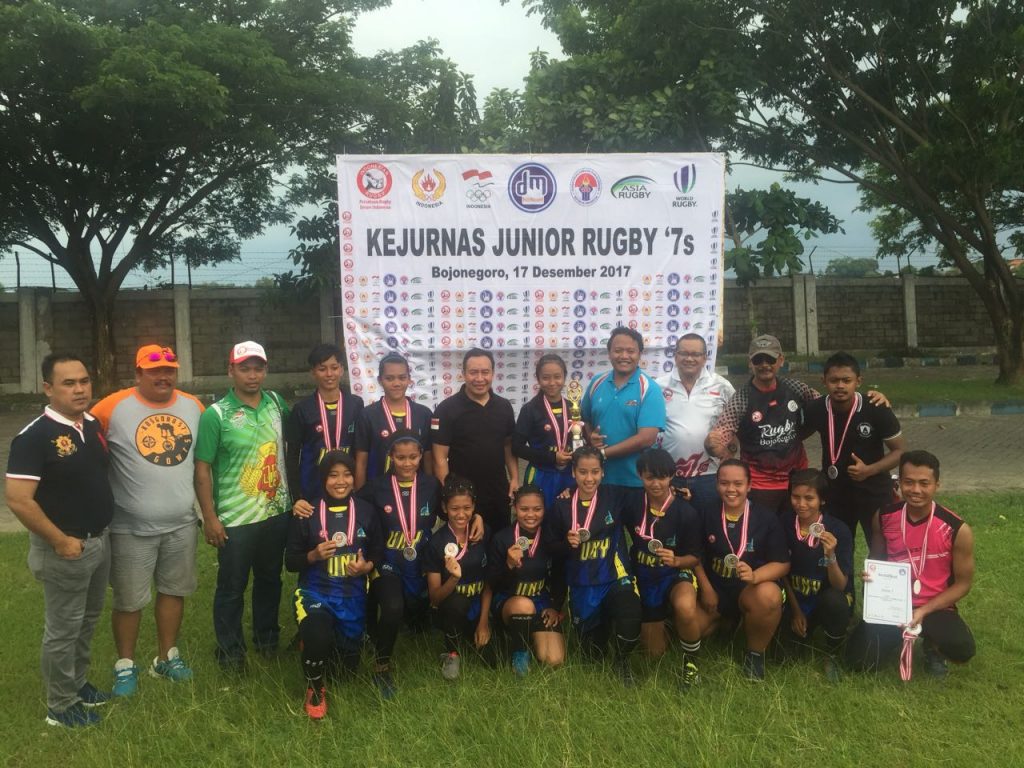 Another pleasing outcome of the Championships was the extensive opportunity given to Indonesian
referees, competition administrators and medical staff to participate and experience a tournament first
hand. With the growth of Rugby, Indonesia has to also ensure the readiness of all the supporting
resources is available, well trained and able to perform their jobs accordingly.
Congratulations to all teams and participants! Rugby Indonesia Mantap!