Article by Agus Djamhoer (PRUI Vice Chairman II). Photos by Noel Villa (Philipines Rugby).
Pass It Back (PIB) is a program which promotes rugby among local teens using the concept of community development approach. Its main target is to improve the "life skills" of teenagers in rural areas by using rugby as a medium. This program was initiated by ChildFund, an NGO funded by AusAid. According to ChildFund, before Vietnam this program has been successfully implemented in Laos. The motto of the program is: Building Leaders Through Rugby In Asia ".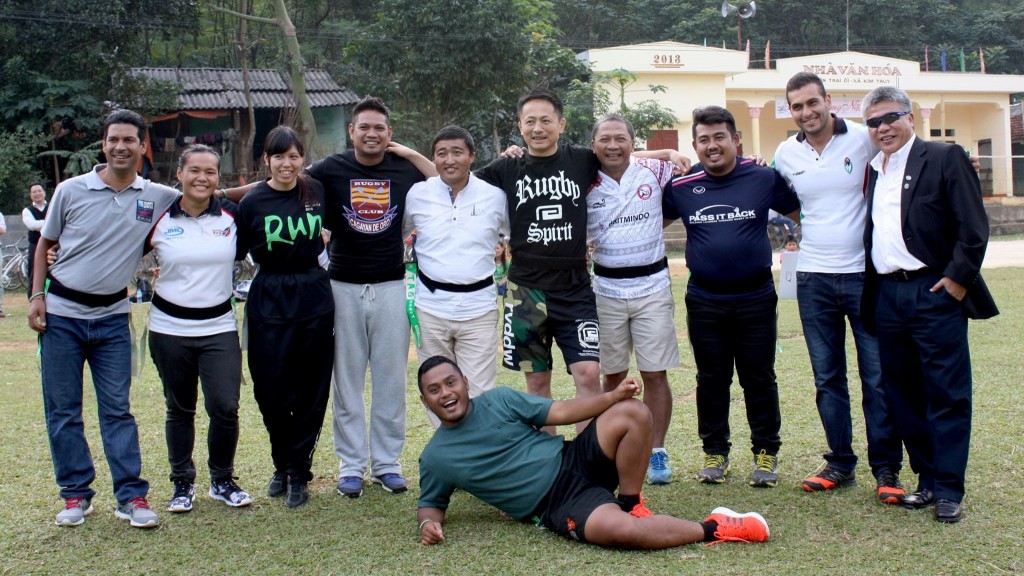 Chris Mastaglio (PIB ChildFund program director) said that their goal is not really to create "rugby players" but building People through rugby. If it later turns out that those involved become rugby players then that is a bonus.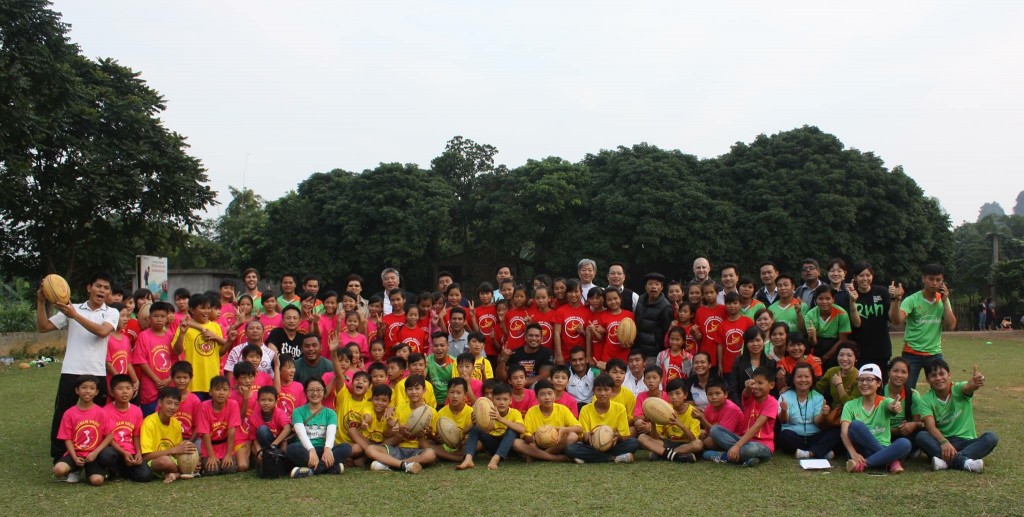 In Vietnam, the PIB program is implemented in Kim Boi District (around 4 hours from Ha Noi via road). The program started in the early September this year and has managed to popularize rugby among teenagers there so that today there are more than 40 Rugby teenage (tag) teams and the number of players has reached around 1,000 people.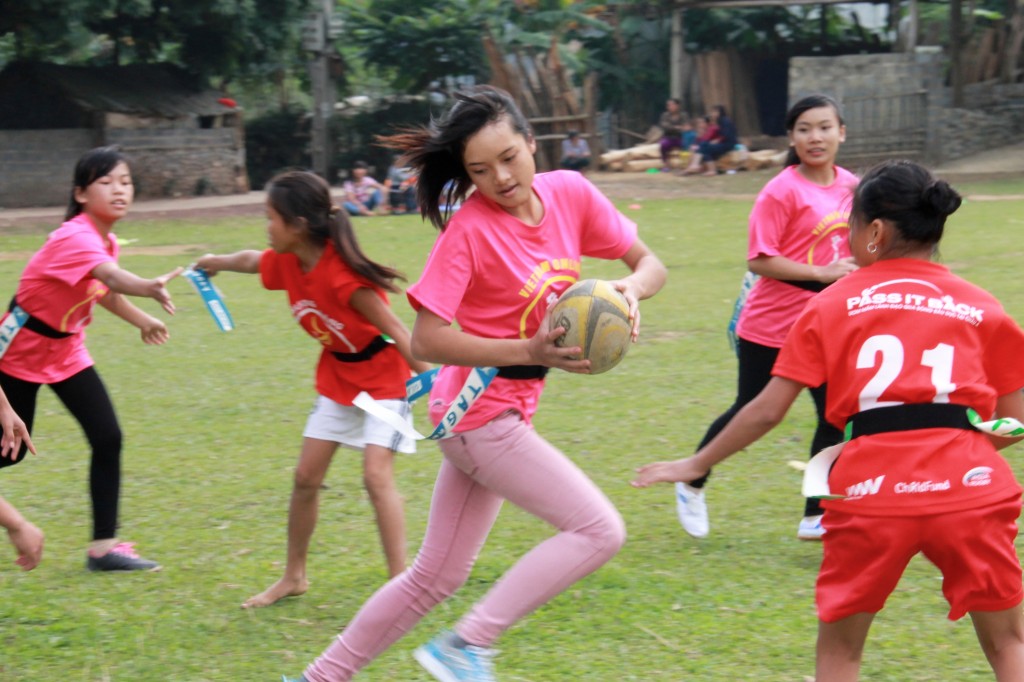 Representing PRUI, myself and Rendy Yusuf went to Kim Boi at the invitation of ChildFund along with delegations from Japan, Philippines, Chinese Taipei, Jordan, Nepal and Laos with the number of participants being about 20 people. Participants of the study tour were mainly compiled of rugby player (or ex players) but also included non rugby players but representing an organization or sport organization from their respective countries. For this study tour, World Rugby was represented by Ridzal Saat.
Before reviewing the implementation of this program in the field, we were invited to a meeting in Ha Noi with the Chairman of the NOC Vietnam and Vietnamese government officials from the department of sport, culture and tourism. Similarly, in Kim Boi we also participated in a meeting with local officials (District). In general it seems that the government officials are not involved much in either the coordination or direct support of PIB program.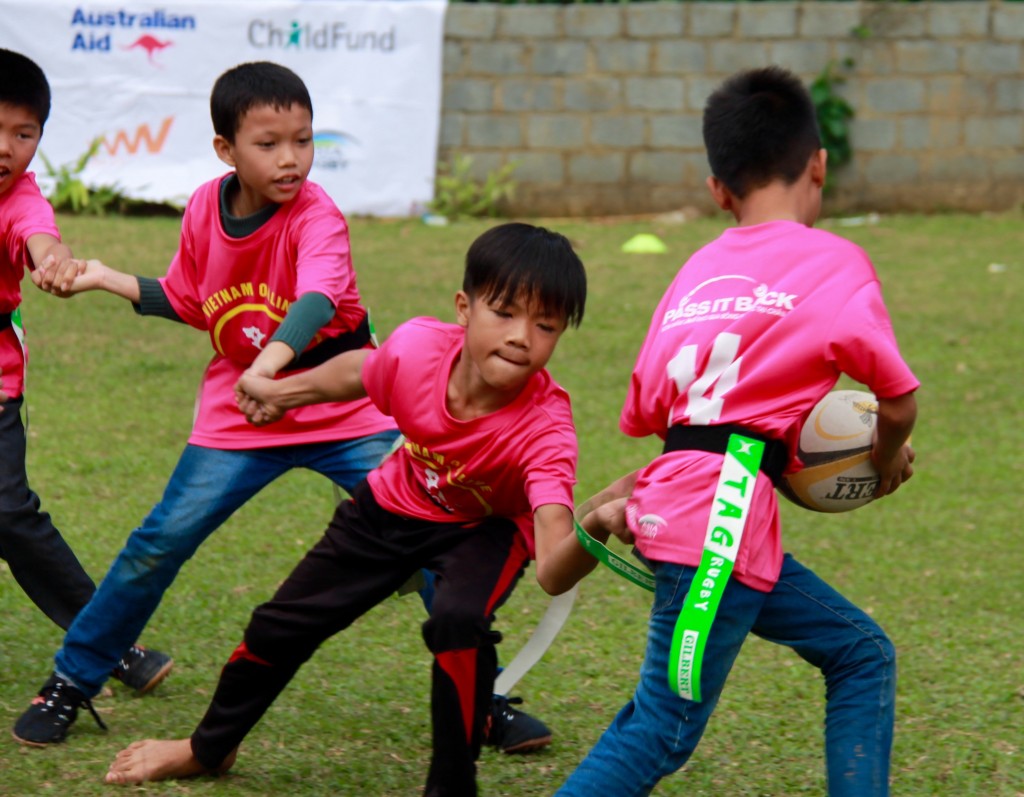 In line with plans and efforts of PRUI to popularize Rugby in Indonesia, especially among teenagers and young people (also among women), its recommended that PRUI invite ChildFund to collaborate and implement Pass It Back programs in Indonesia. Of course, this program should be enhanced and adapted to better suit the conditions and culture of our society. The implementation of this PIB program must be combined with the implementation of Get Into Rugby in line with the WR policy.
Further discussion with ChildFund has been done by Yudha and Tito, who attended the Rugby conference in Bangkok recently in order to explore the possibility of cooperation in the implementation of the Pass It Back in Indonesia.